Having a stressful day..? Just look at this sea otter stuffed animal. Look how calm his facial expressions are…now. Feel better?
Measuring about 11.81 inch / 30cm, our laid back, relaxed otter stuffed animal has a mission, which is to remind you to take a moment to slow down sometimes, with its life-like colors, its accurately sewn details from head to toe, and of course, it's very relaxed facial expressions, he for sure will be your companion on the desk. 
The looks aren't all there is to Mr sea otter plush, and it is useful as well, the fact that he was very carefully stuffed with high-quality resilient PP cotton, just the right amount to make it not so hard neither too soft, just about enough for you wrist to sit on comfortably while you're working on your laptop.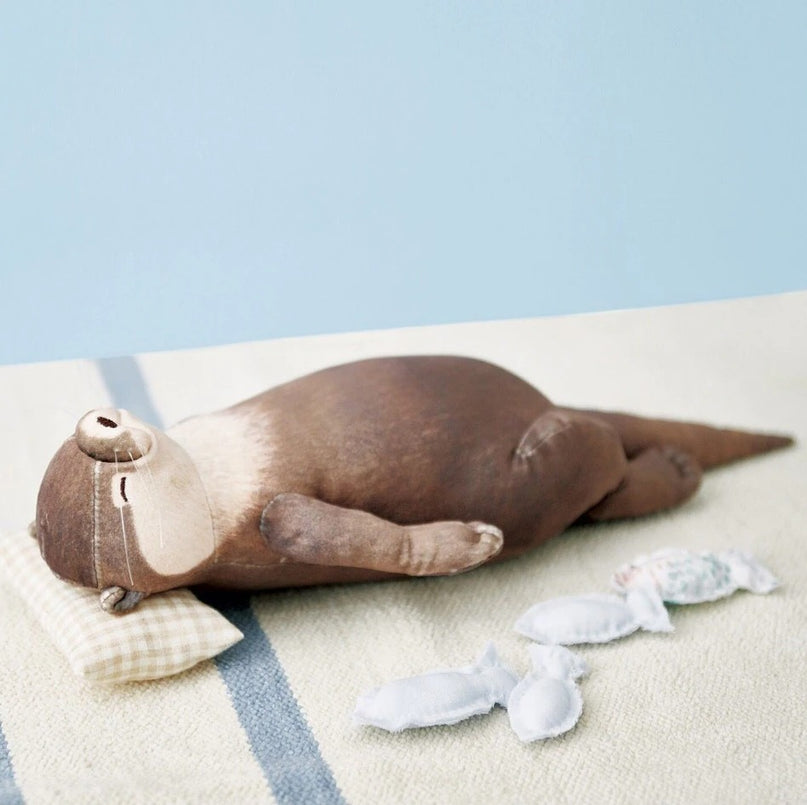 Sharing a room with this stunning reincarnation of sea otters is an absolute must. We all need a quiet, laid-back buddy to remind us to relax from time to time. Our otter plushie can do just that, and quite expertly too. Otters are the masters of relaxing; sea otter stuffed animals are equally as good. 
Not only for the desk! Your sun deserves a staying buddy too, their little hands can grow weary sometimes with all the handwriting they do, and having an otter plushie by their side, one who they can depend on to tell secrets, rest upon, and cuddle with, is an absolute must. 
Productivity has no limits with Mr otter plushie. 
–FEATURES
Measurements: about 30cm
Colors: warm white face, brown body whiskers on the snout.
Materials: PP cotton stuffing.