–FEATURES
      

    

Measurements

: 50 / 60 / 80 / 120 / 150 CM

      

    

Colors

: orange, blue, yellow, purple, green.

          Materials

:  soft plush. PP cotton filling.
A caterpillar inside the house would probably be bad news, right? Well, not necessarily! A caterpillar plush inside the house would actually be great news, our new giant caterpillar plush is as soft as a cloud, as gentle as a lamb, and as long as a train! Colorful as a rainbow and with an exuberant smile on its face at all times, the rainbow caterpillar plush would be a wonderful choice of a gift for your kiddo's first toys, so you can gift it to yourself and put it in the car as a driving buddy, or on the bed as a cuddling buddy, the thing is; the giant stuffed caterpillar would bring a lot of colors and joy to wherever you decide to put it, whether, in your car, your bedroom or in your kid's toy box, and the fact that it measures 80cm only makes it even more tempting to grab it, cuddle with it and take a colossal nap, and don't worry, you can squeeze it as tight as you want, it always goes back to shape instantly thanks to its PP cotton filling and super soft plush exterior. It is green it is purple it is blue, and most importantly… It is always smiling!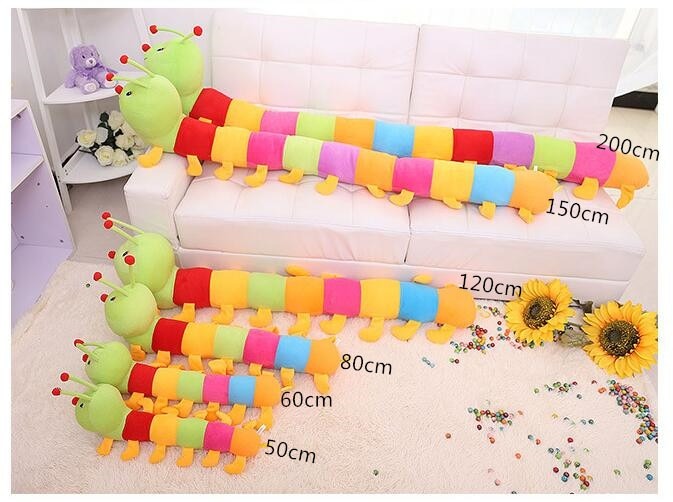 *