You can trust your Doberman to guard your house…but not your sandwich! But rest easy, Cappy the Doberman stuffed animal can do both and more, featuring a soft, squeezable, huggable body, with authentic colors and a golden Chain to spice the looks up a notch, and measuring about 30cm, this stuffed animal Doberman can make any dog lover as happy as a clam.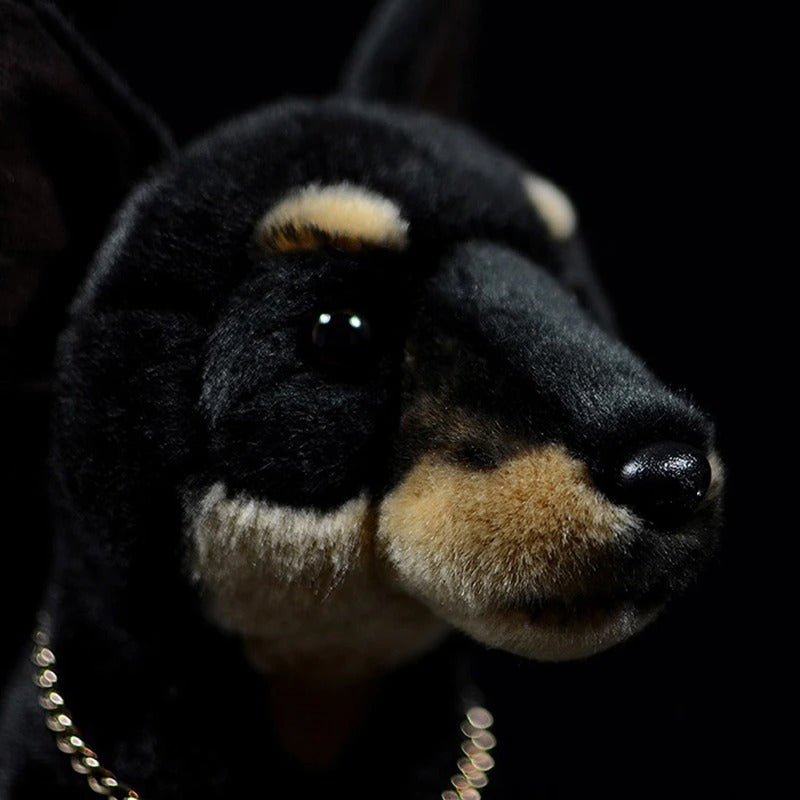 Cappy was a war hero at World War 2, his acts of courage saved over 250 soldiers, so, I'm sure it can save your little soldier from certain loneliness sometimes, but don't let the looks fool you, although Cappy the Doberman plush stands firmly and looks strong, it is also very soft and huggable, and as gentle as lamb! Featuring soft and resilient plush, and high-quality PP cotton stuffing from the inside, these Doberman stuffed animals are an absolute must for your little dog lover.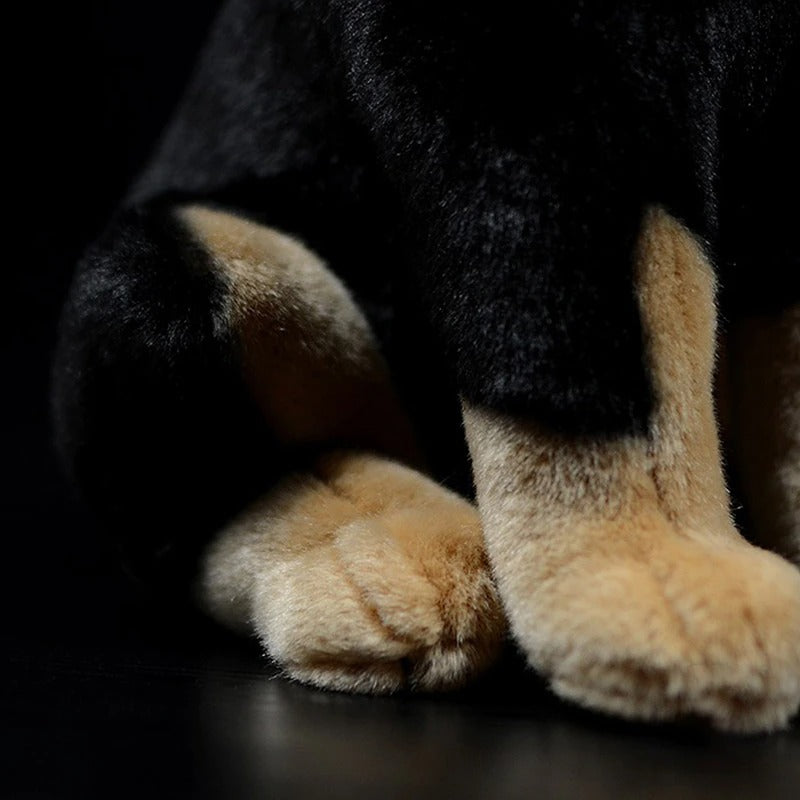 Dobermans are smart, brave, gentle, and very protective when it comes to their loved ones, which is exactly what Cappy the stuffed Doberman is, he is a war hero that will serve your household as well as it served the heroes of WW2!
And no matter how tight you hug Cappy or how hard you squeeze it, it always goes back to its shape thanks to its superior craftsmanship and great attention to details at every corner of its body, from snout to tail, it looks super strong and firm, and it feels super soft, lovely and warm. 
So, what are you waiting for…? Let Cappy into your household to guard your days and warm your nights. 
–FEATURES
•

Measurements: about 30cm

•

Colors: black with a yellow finish at the hoofs and the eyebrows 

and the snout

•

Features: Comes with a golden chain

                                                                    •

Materials: PP cotton stuffing.