A lovable, new stuffed Animal Dragon Plush is available in one color. The Dragon Plush toy is a cartoon anime character doll that can be gifted to your kid as a birthday gift or a Christmas present. The dragon soft toys are an excellent way to help your child develop social skills and improve language and interactive skills.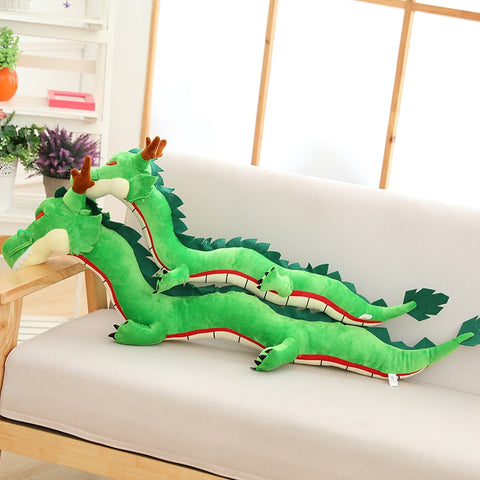 The stuffed animal can help to build confidence, encourage a sense of normalcy while acting as an anchor to soothe and ease anxiety. With the Dragon Plushie toy, your kid can engage in play-acting, which is one way to boost communication and learn about feelings and emotions that foster empathy from an early age.
It also makes a cuddly sleeping buddy when it's nighttime.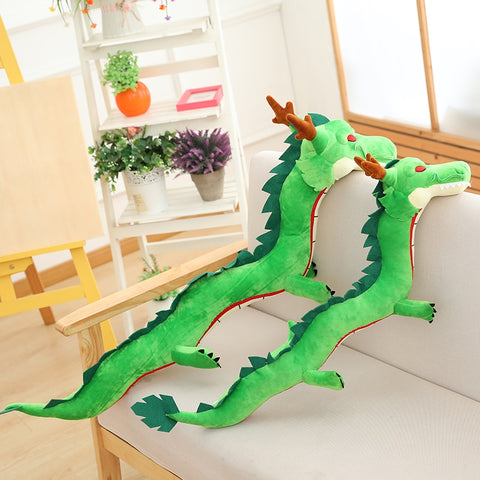 Age range: All ages
Material: Soft plush and pp. cotton {100% brand new and high quality}
Measurements: 80/100 cm
Package: 1pc in one opp bag {2 heights, 1 color}