Did you know that Marie Antoinette owned a papillon? Well, no wonder! It Is for sure the fanciest dog there is, which is why our papillon stuffed animal is named Marie! A Realistic-looking papillon stuffed animal that features exquisitely detailed fabric and excellent building quality! Measuring 24X16X21cm, which is almost the size of a natural dog, this little fancy little fellow also features the breed's authentic color, which makes it incredibly realistic.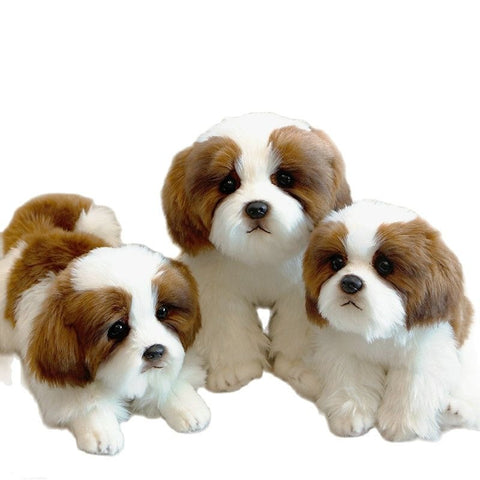 What better gift could you offer to your little princess than a papillon dog stuffed animal, a fancy companion fit for the fancy little lady? But the looks aren't all there is to this little stuffed papillon dog, it is also very durable thanks to its PP cotton stuffing and KK plush on the outside, and on top of that, it is washing machine friendly!
Did you know that their name means *BUTTERFLY*? Did you know that classic painters LOVE this dog? And did you know that it is the most famous dog in Italy? This papillon plush is for sure as fancy as the word fancy can go!
But don't let the fancy looks deceive you into thinking that it isn't durable. It is made with the utmost attention to detail from snout to tail, making it a potent opponent against the might of time.
FEATURES
Measurements:

24X16X21cm

Colors: realistic brown, realistic white.
Features: long fur, machine washing friendly.
Materials: PP cotton stuffing, KK plush.