Whoever said diamonds are the girl's best friend never met a pug dog! Don't worry, it's not real, but it is as real as the real deal. Meet the newest member of our collection, the pug stuffed animal, with various sizes that go from 25cm, 30cm, and 40cm all the way up to a colossal 55cm! With its incredible hugging ability thanks to high-quality PP cotton stuffing and its ability to always go back into shape no matter how hard you hug or squeeze it. Our stuffed animal pug is the real deal.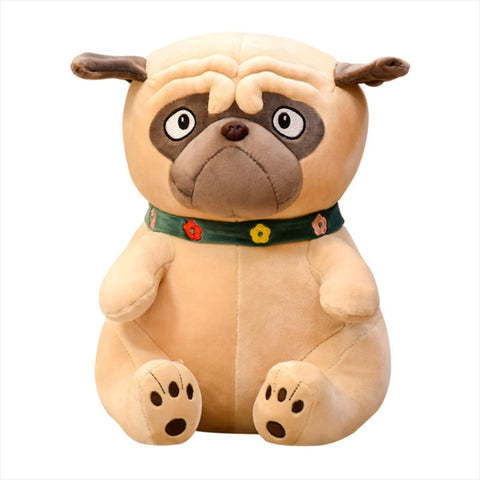 The fact that it looks very realistic in size and shape, with its dark brown classic facial features, and dark brown squeezy ears, all wrapped up in a beautiful green strap with sewn flowers, makes looking at it as easy on the eye as it can possibly be!
What's the difference between a real pug and a realistic stuffed pug animal? Well, the pug stuffed animal never gets old. We can all agree that pugs have the funniest and most quirky personalities, and rest easy because pug stuffed animals share the same qualities. They never fail to get a laugh. There is no replacement for a natural pug dog except for a pug stuffed animal.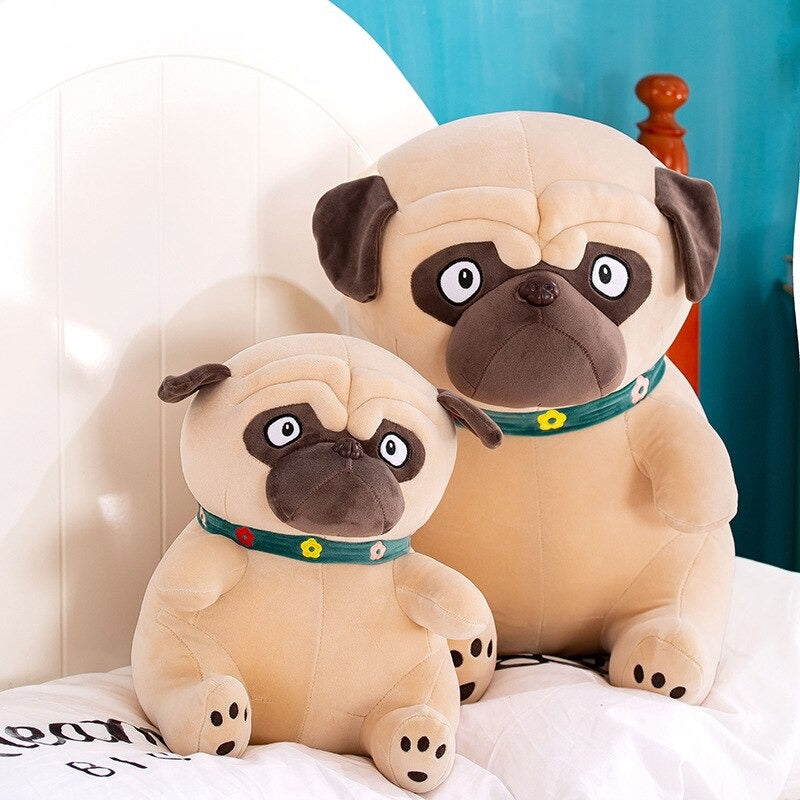 Fun and the ability to enjoy the present moment are fundamental qualities that we need to engrave in our kids, and what better way to do that than having the master of this art by your kid's side, yup, a stuffed pug can do that and more 
How do you turn a pug dog into a watchdog? You give him a Rolex! And how do you make your kids understand that laughter and fun are as crucial as hardworking and seriousness? You give them a pug!
-FEATURES
•

Measurements: 25cm, 40cm, 40cm, 55cm.

•

Colors: realistic light brown with a dark brown finish

•

Features: green neck strap with sewn flowers.

•            Materials: PP cotton filling, and high-quality plush exterior.