Features:
Educational Toy: Radish plush toy comes in a square field-like structure that brings ideal ways to educate children about vegetables and their growth process. Introducing such radish plush in early educational toys improves the imagination of your kids.
Promotes Healthy Eating Concept: As kids are quick learners, the radish plush toy can be used to teach your children about healthy and non-healthy food.
Suitable for all age groups: The radish plush toy is suitable for all age groups and makes an exciting birthday gift for radish lovers.
Specifications:
Material: Soft Plush with High-quality PP Cotton filling
Size: 35cmx35cm
Colors available: Once colored with different dress designs
Packing: Only 1 piece per OPP bag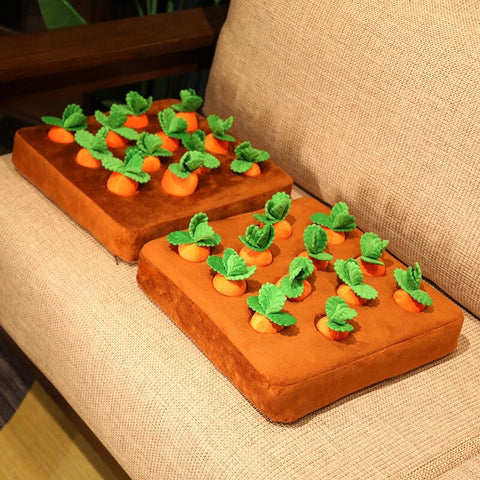 Description:
The radish plush toy is incredibly designed with soft fabric that looks just like a real vegetable. The small field along with many radishes makes a good collection in your child's imaginative garden. There isn't any more exciting way to engage your child in healthy play ideas. Looking to surprise your loved ones this Christmas, then buy this radish stuffed animal to beautify their imaginative garden!