Educational Toy: Our giant sloth teddy is a masterpiece in the aquatic plush collection and comprises all the physical features to resemble a real animal. It perfectly meets the concept of 'Learning with fun' for preschool kids.
Suitable for all age groups: The giant sloth teddy is suitable for all age groups as its super-soft fabric makes it a comfortable pillow to relax on.
Diverse colors: Our giant sloth teddy is available in two diverse colors; blue and gray. The giant sloth teddy reflects soothing and peaceful behavior.

Material: Soft Plush with High-quality PP Cotton filling
Condition: New
Size: 65/80/100cm
Colors available: Once colored with different dress designs
Packing: Only 1 piece per OPP bag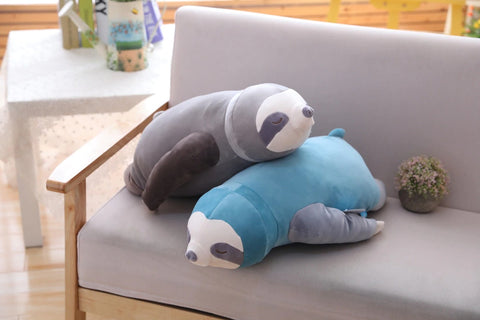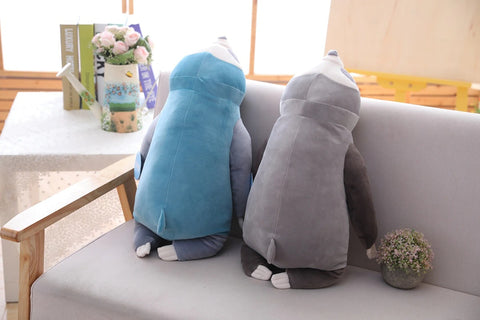 The lion cuddly toy is well-muscled with a long sturdy body. Its size and appearance resemble the real lions while also making it the best plushie for early childhood education. Learning about animal features was never easy before but our lion plush made it possible to learn in a fun way. So, you too can fulfill your dreams by choosing it as your next pet. Looking for a strong and powerful plushie for your best friend's birthday gift?  Then, our lion soft toy is indeed a good option to choose from! The cuddly lion toy is surely a masterpiece and can be kept anywhere around your house.