There was a time when the earth was frozen, and the only way to keep warm is to have friends around ya! Yup, it is the ice age, and we got the right token for you from that frozen age, meet our new hairy mammoth, the classic animal from the ice age. A woolly mammoth stuffed animal that measures 20, 30cm / 7.8, 11.81 inches, and it looks exactly like the ones that went instinct thousands of years ago, the only difference is that ours is still alive and well! With its classic brown body, white eyes, and iconic horns.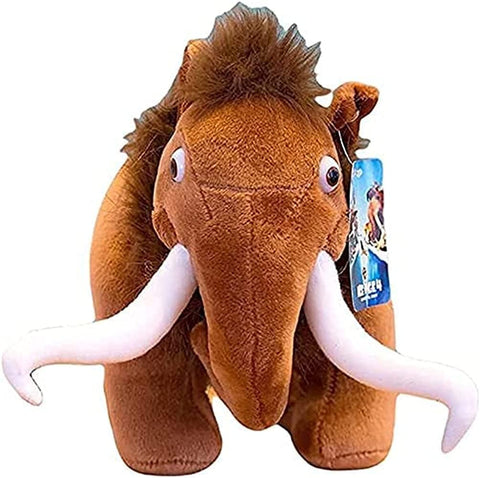 Our little mammoth plush isn't as gigantic as the real mammoth, but it is still as stubborn and resilient against harsh conditions as its old cousin, it stands at the perfect size for kids to play with inside and outside the house, to carry in their bag for playtime at the park, or to take to the school as a funny little classmate. 
The long fur around the head and the iconic white horns make our mammoth stuffed animal as good-looking as it can be, and the looks aren't all there is to this woolly mammoth plush, it is washing machine friendly as well. 
So what are you waiting for? Give your little adventurer a stuffed woolly mammoth and let the hunt begin!
FEATURES
•

Measurements: 2

0cm, 30cm / 11.81 inches

.

•

Colors: realistic light brown, realistic white.

•

Features: long fur, machine washing friendly.
• Materials: PP cotton stuffing, KK plush.