As much as the desert loves the sand, you will absolutely love our new camel stuffed animal, with its dark brown hooves, concentrated eyes, vigorous stand, and realistic overall look. Our new stuffed camel looks exactly like his cousins from the deserts of Arabia, but our camel plush, unlike his cousins, can fit perfectly inside your pockets. our little camel plush friend here's bean weighted, in the perfect size for literally any occasion. Its manageable size and affordable price and its brilliant look and design make it the perfect plushie for any occasion, Christmas, a party gift, a school event, or a new addition to a toy box… just name it and the stuffed camel toys are up to it!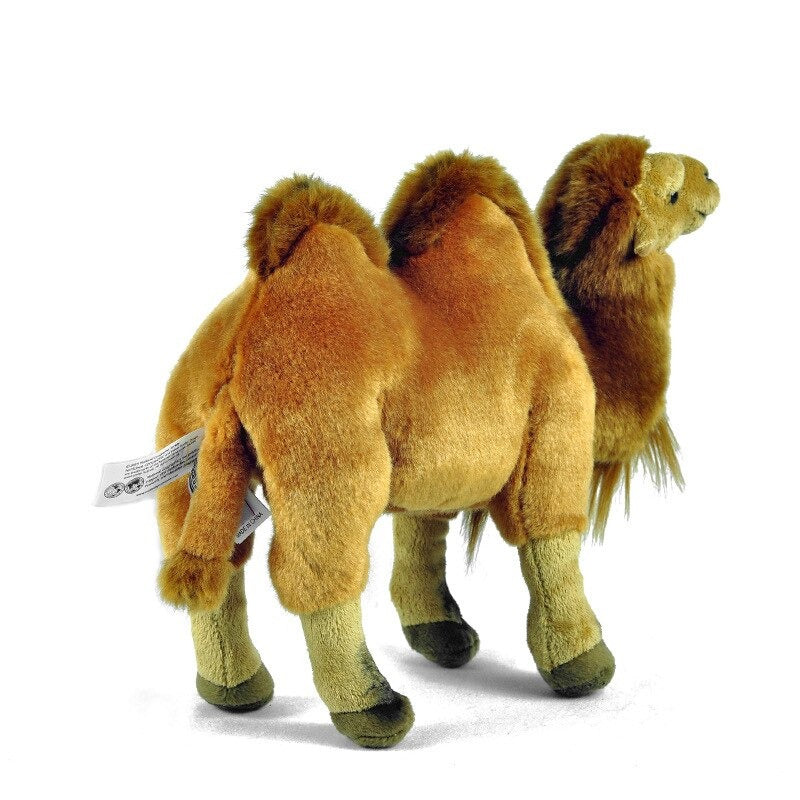 What distinguishes our 23cm plush camel is that it is the perfect combination of the perfect size for constant companionship, strong enough to stand against the test of time and be your friend for many many years to come, and it looks dang realistic and good.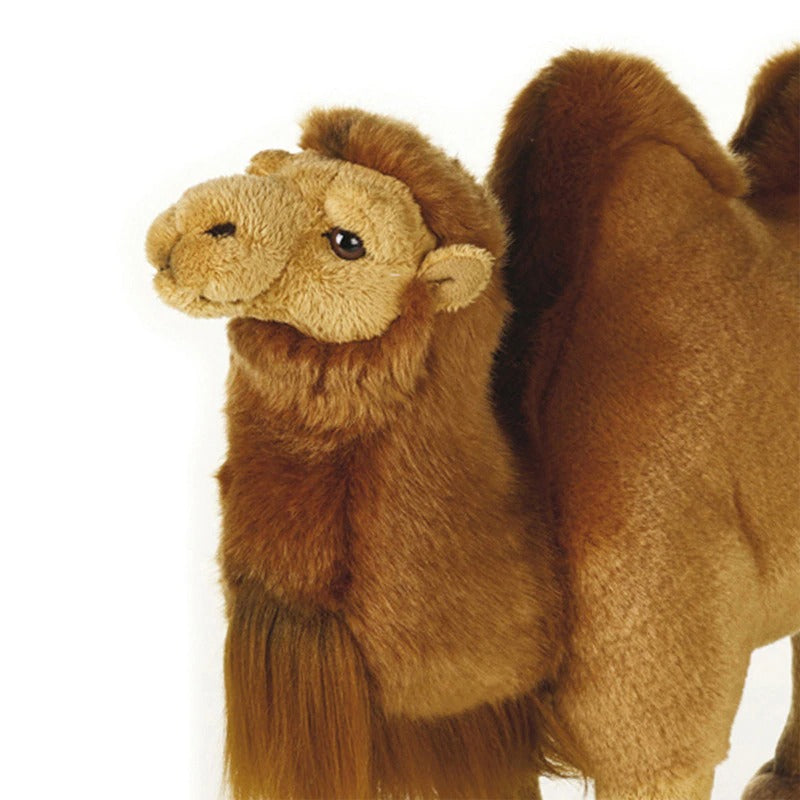 On top of the size and looks, our plush camel was made of the best stuff on the market of stuff! Filled with high-quality PP cotton, wrapped up with the softest plush, and sealed with careful stitches… in terms of quality, it just cannot get any better than this. 
–FEATURES
     

   

Measurements: 23cm. 

     

   

Colors: authentic camel colors. 
          Materials:  soft plush, down cotton filling