If you love stuffed animals or cuddling, or both; then you're up for a treat! for this article is going to be all about that. Well, Stuffed animals are popular among children and some adults who see the value of hugging and playing with them. So, in the pursuit of assisting you in finding the Softest stuffed animals to sleep with, we have made a list of the best-stuffed animals for cuddling.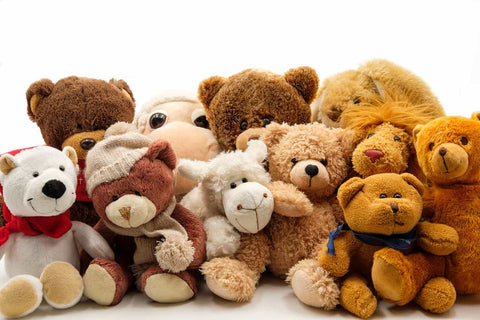 Teddy bears and other soft toys are meant to be temporary companions. When children are afraid or frightened, Huggable stuffed animals can provide consolation. They also provide them a sense of security while bringing out their nurturing side. Every night, your kid can feel safer and cozier by hugging their favorite animal buddy. So keep scrolling to see a selection of some of the cutest plush animals to keep your child company at night. And thanks to the fact that stuffed animal awareness is spreading faster and faster, so many adults are starting to realize the importance of cuddling with a stuffed animal, so we will cover that as well.
 Read Also: World's largest stuffed animal
Best Stuffed Animals For Cuddling
In this section of the article, we will present you with 10 plushie ideas that you and your kids will love.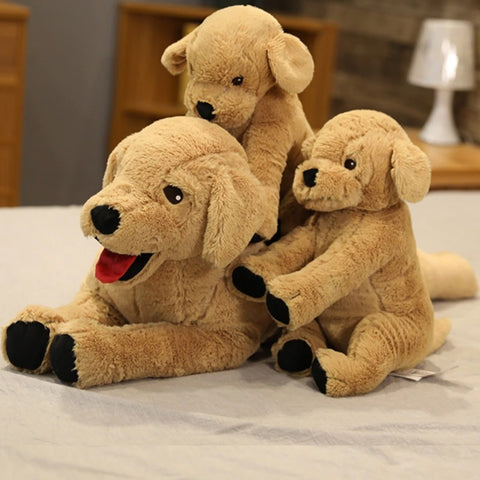 Nothing is more adorable than a child with a puppy. Squee-worthy is these plush Labradors. They're made of artificial fur and are fluffy and cuddly. They are available in all sizes: small, medium, and large. You can acquire a single puppy or a whole litter. The small is suitable for children of all ages, while the medium and jumbo are suitable for children aged 2 and up and 3 and up, respectively. Whether or not they get their own puppy, one of them will undoubtedly be a frequent friend.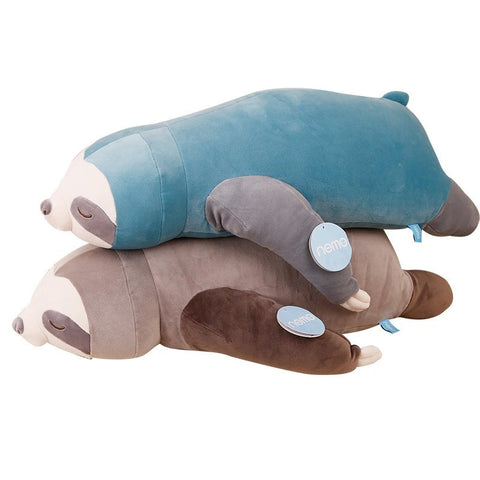 A plush sloth is the epitome of relaxation and comfort. This super soft three-toed sloth is a terrific friend for resting and hanging out with. It's a charming, unusual companion they can add to their collection, made of soft fabric with realistic features and arms long enough to cuddle your child. This amusing plush animal is a hit with both children and adults.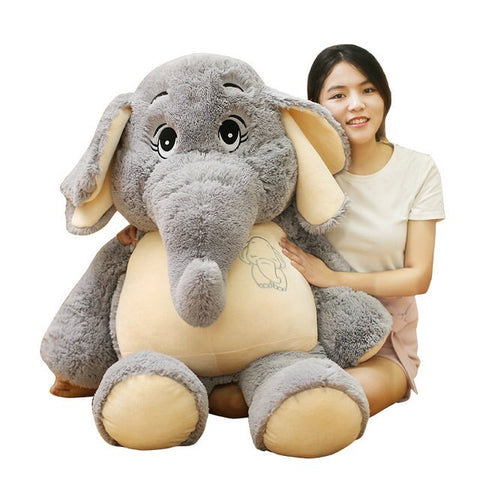 Elephants, it is said, never forget. We're confident that children will remember to bring this adorable elephant with them everywhere they go. It's simple, charming, and cuddly, with heart-stealing drooping eyes, and it's also available from 38 cm to 98 cm. This plush pachyderm is also reasonably priced, making it ideal as a present or for any special occasion.
What does a fox say? We may never know for sure, but when youngsters play with this charming fox, they can make lots of guesses. This fox is quirky and entertaining and is likely to become a beloved friend. The cloth has fluffy fur, making it a bit simpler to clean. Parents say it's well-made, and some claim their children adore it so much that they've ordered a backup in case their foxy pal goes missing.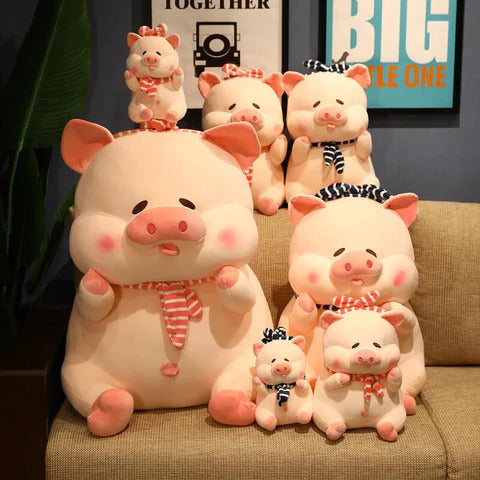 You'll shriek with delight when you see this soft and cuddly plush pig! This stuffed pig is moderately sized and has silky pink fur. During sleep and story time, your child will enjoy cuddling close to this beautiful barnyard animal. It may be hand-washed and dried if it becomes filthy. This plush animal received rave reviews from reviewers, and it also happens to be one of the fastest-selling plushies there is.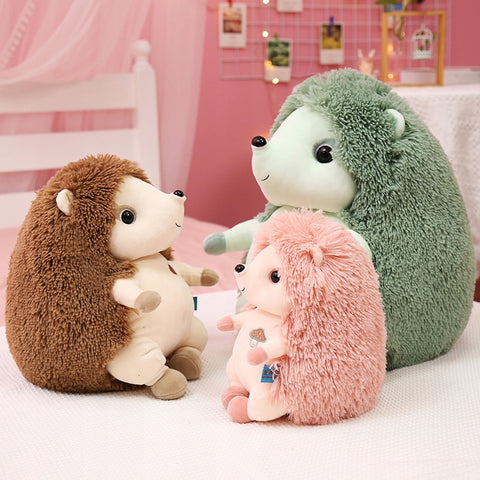 Hedgehogs aren't known for being huggable, but that's about to change with this small toy. This little buddy is unsurpassed in terms of cuteness, yet unlike actual hedgehogs, he won't spike you! It is the ideal size for children, slipping snugly into their palms. He's super-soft, with silky fur that resembles hedgehog spines — but without the prickliness! An adorable hedgehog may be machine washed without losing his softness. He is usually palm-sized and quite light, making him simple to handle. He is available In most plushie stores and at affordable prices.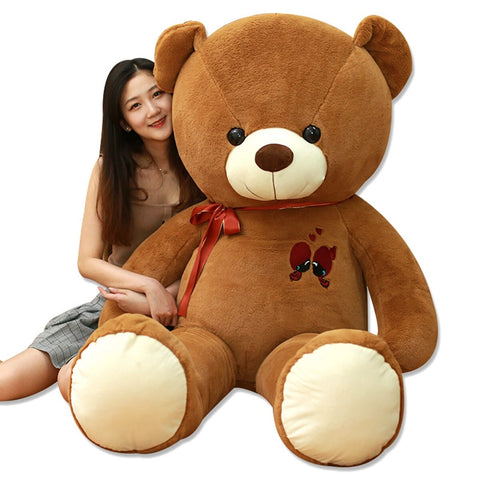 Aaah, the good old teddy bear… One of the nicest plush animals for youngsters is a teddy bear. He comes in all sizes and shapes and colors, yet the most classic and famous one is a brown teddy, it's a classic and it has the cutest expression. Good quality Teddies can be found in almost every plush store there is, and our store is no exception. A good teddy is soft, huggable, and light, making it simple to take with you wherever you go. a teddy bear can be machine washable, robust, and suitable for children aged 1 and up.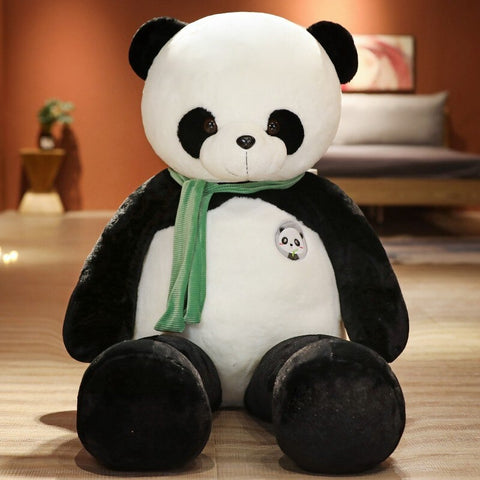 A stuffed panda is perhaps one of the best plushies you can get for yourself or for your kid. They're usually composed of a silky soft two-tone plush that's really huggable. For added safety, durability, and long-term enjoyment, they feature lock washer eyes. A stuffed panda is simple to care for and should be washed in a pillowcase on a moderate cycle. He's light, simple to handle, and sure to accompany your youngster everywhere.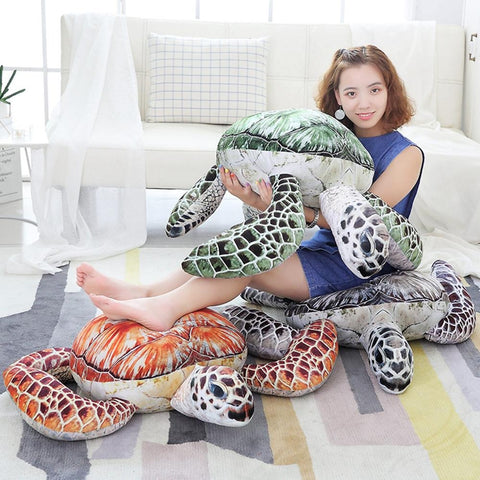 A big sea turtle is essential in the lives of every youngster. A large sea turtle is about the size of a grownup's hand, and they have exquisite markings and lifelike characteristics. They are made with great care from high-quality soft polyester. Playing with this marine turtle is a blast. During story time, kids may snuggle up to him, and he can keep their beds secure during the day. He's a gorgeous hue and a cuddlier replica of the actual thing! While he may not survive for the 150 years that sea turtles do, he is undoubtedly tough.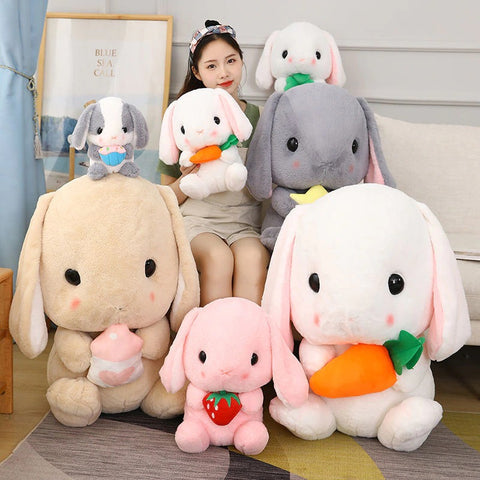 This bunny rabbit has large floppy ears, super soft plush hair, and realistic features with a comical character, making it ideal for younger children. His charming quality is his attractive appearance! This rabbit is made out of high-quality materials. It's constructed of soft polyester, so it's both huggable and long-lasting. Kids may cuddle with him in the evenings, invite him to tea parties, and read him stories. He's lightweight and long-lasting, which he'll need with the number of hugs he'll be receiving! With a moist towel, he may be simply cleaned.
Best Stuffed Animals For Cuddling Adults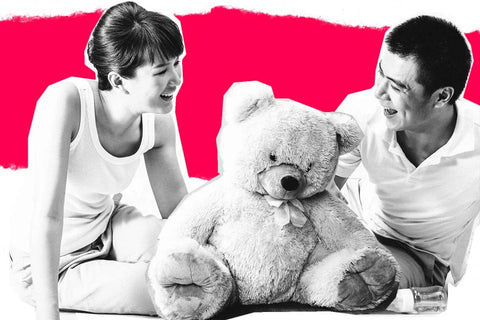 A plush, a stuffy, a lovey, a teddy bear – whatever you want to call it – if you're still sleeping with a cuddly companion when you're far into adulthood, a specialist from the University of Amsterdam believes that's just acceptable. It can be soothing to revisit memories of old times when life gets a bit unpredictable. Ones that soothed you as a child are often the same things that might soothe you now. That is why people watch vintage children's movies and television shows. That's why many people still have their beloved stuffed animals: it's entirely OK to hold something warm as an adult, too. With their chipped marble eyes, mottled hair, and missing ears, childhood favorites may provide a special kind of comfort. While it's impossible to replace old friends, there's nothing wrong with creating new ones (that is, buying a new stuffed animal). Adults keep stuffed animals nearby for a variety of reasons, including carrying a plush on a long work trip or simply wanting company before night. In fact, The New York Circumstances published an article about the issue, with touching accounts ranging from a lady whose childhood stuffed sheep was saved from a home fire to a middle-aged guy who used talking to stuffed animals as a method to cope with difficult times. There's plenty of consolation to be found in the greatest stuffed animals for grownups, from cuddly beasts that promote good causes to commemorative plushes from famous books. We've selected some of the greatest to help you relax after the long waking nightmare that has been the previous two years. Adult stuffed animals are fantastic gifts, whether it's for a romantic and cuddly Valentine's Day gift, to bring consolation after a split, to celebrate a new apartment, or to provide a pillow mate before a long travel. So have a look at our options below and prepare to let go of all your worries. So our best advice, is that you should look deep within yourself, and don't be intimidated by the fact that you're asked to look deep… just a few deep breaths over closed eyes would cut it. think about an animal or a tv character you used to love, then try to get a plushie of that, and trust me, there is a plushie for every character there is. that memory would work as a guideline as to which plushie is the best one for you. The point of this thought process is to connect with what you used to like as a child because that comfort is what makes the company of a stuffed animal feel very soothing and advisable for stress control. It can literally be anything. Whether is it a stuffed turtle or a character from your best show when you were a kid.
Best Stuffed Animals For Ladies Cuddling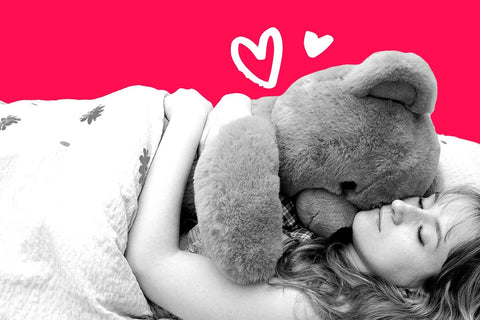 In this last part of the article, we won't go into what kind of stuffed animals should we buy because we've already discussed that in the earlier parts, rather, we will try to cover a more important area, and that is why should grownup buy a stuffed animal in the first place, in hopes of giving you the courage to buy one in case you haven't already. First of all, stuffed animals and proven to help people recover from trauma. Some types of treatment include the use of stuffed animals! Plush animals can help with some types of "re-parenting," in which a trauma survivor learns to care for and love the stuffed animal (and eventually themselves) in order to recover from traumatic childhood events. This can improve the trauma victim's pleasure and self-esteem while reducing emotions of self-loathing. "Animals, live or stuffed, can enhance therapy for both children and adults by offering a method to experience and express emotions, a feeling of unconditional support, and grounding," says Rose M. Barlow, professor of psychology at Boise State University. She extends this to people who are recovering from childhood trauma caused by neglect or abuse. In addition to that, stuffed animals help with mental health. Although live animals are becoming more popular as a therapeutic aid, did you know that plush animals may benefit in many of the same ways? Stuffed animals, according to one research, assisted individuals with disordered attachment patterns in forming secure relationships and even repairing damaged attachment connections. People can have richer, happier lives if they can form stable emotional bonds. Stuffed animals can be of great help when it comes to people with PTSD or other problems of the sort say Dr. Aniko Dunn. What a wonderful present! They also help with loneliness, for Even when we're surrounded by others, the contemporary environment may feel lonely and alienating to grownups. In fact, there's evidence that as the internet connects us more and more, we're becoming increasingly lonely. Human beings are social animals that suffer when they are alone. While stuffed animals cannot totally replace the social function that other humans play in our lives, they can help us deal with the linked and lonely contemporary world by alleviating emotions of loneliness and alienation. And that's about it, with this article, we've covered only a tiny fragment of what a teddy bear can do, and what difference could it make in the life of a human being. We've seen that if we allow one in our life and accept it, it can make a huge difference. We will be regularly posting similar content in the future, in the pursuit of raising awareness and spreading the word as far as we can. We hope you've found value and enjoyment in this value, and if you decide to grab a plushie, let us know in the comment section. Thank you.