Finding the best stuffed animal for a girlfriend can be tricky, and you'd be surprised how many dimensions there are to this. The gift is a means of demonstrating and expressing the emotions we sometimes find difficult to communicate with our lovers or in any other kind of relationship. A gift is given as a sign of affection, not merely when requested or on certain occasions. A gift may occasionally build a connection or evoke a particular emotion that the recipient wishes to remember. A thoughtful present or a special memory is the most excellent thing you can offer to your lover as a sincere expression of appreciation for them and your relationship.
Top 10 Stuffed Animals to Gift to Girlfriend
Ah, this is the fun part; in this third and final part, we will discuss some cute stuffed animals that can be the perfect gift for your lover whenever and wherever the situation is.
Giant Dolphin Teddy Soft Toy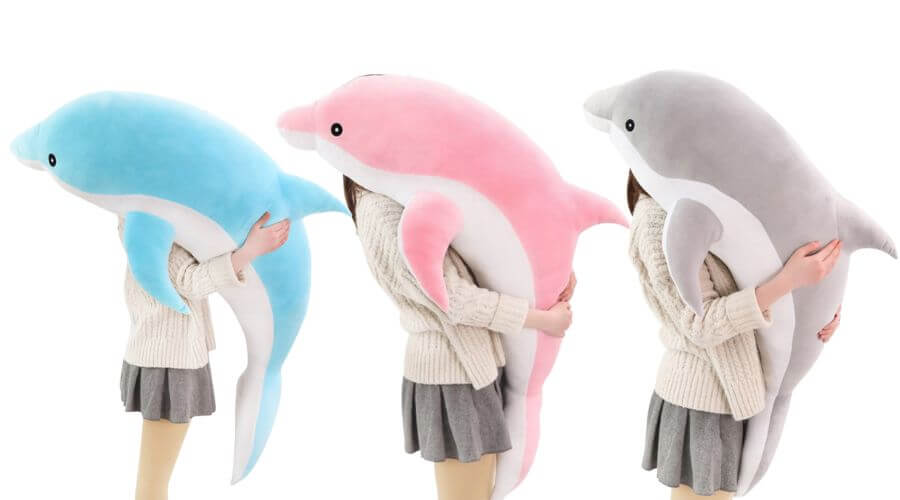 Because of their elegance, attractiveness, and beauty, dolphins are a sign of harmony. They also serve as a metaphor for love, passion, and even unconditional spiritual love in a broader sense; for all these reasons and more, a dolphin plush took the spot on top o our list.
You know that a stuffed dolphin will always be the best present to give your partner! This Dolphin plush is the dolphin for you if you're seeking a colourful and sparkling present for your significant other.
Ferret Stuffed Animal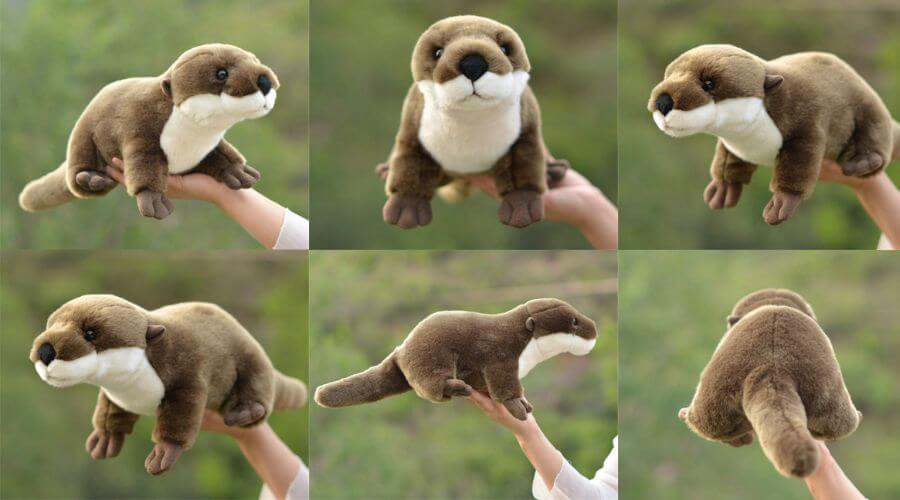 Giving a ferret as a present may seem fun and humorous, but when the ferret destroys furniture and leaves hair all over the place, the fun is over. Nevertheless, your companion who loves animals will be delighted to get this adorable ferret.
This 40 cm ferret stuffed animal is as realistic looking as ferrets in the wild, and with its brown plush that appears just like the real thing, its warm white belly, and its skillfully stitched eyes that can lock eyes, this stuffed ferret is ferret without the bother of a ferret. How wonderful is that?
Giant Stuffed Wolf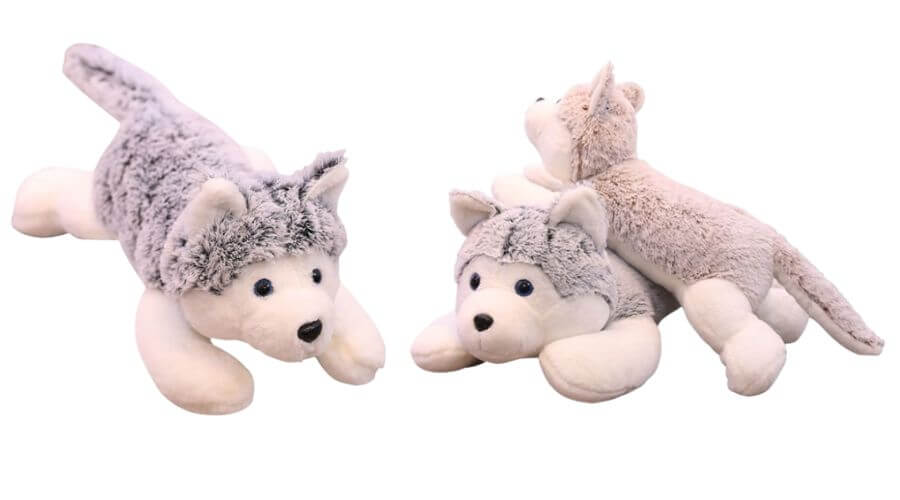 Well, a wolf doesn't fit in the category of big stuffed animals for a girlfriend, but Does your fervent Twilight fam girlfriend have any associations with wolves? How about a charming, cuddly version of this typically vicious stuffed animal?
She'll howl with joy when she sees this cuddly Heidi the Wolf! This cuddly friend was painstakingly made by Animal Plush down to the last stitch.
Cat Plush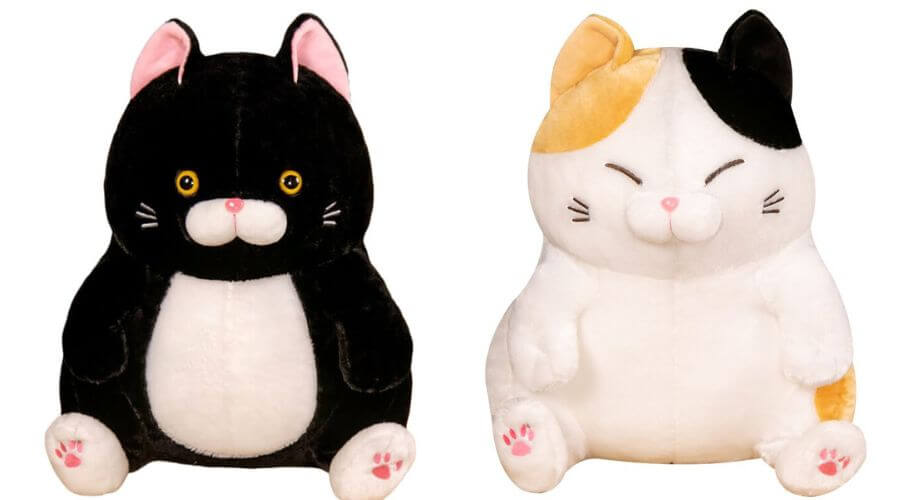 The ultimate cuddly toy for a girlfriend is A teddy bear, yes. But what could be cuter than cats, who are lively, affectionate, and just adorable? Purchase your loved someone a cuddly toy that she may use whenever she wants!
This teddy cat is one of the very huggable plush toys that can double as a cushion! She is also composed of high-quality polyester filling and ultra-soft spandex and comes in various colours.
Unicorn Pillow Plush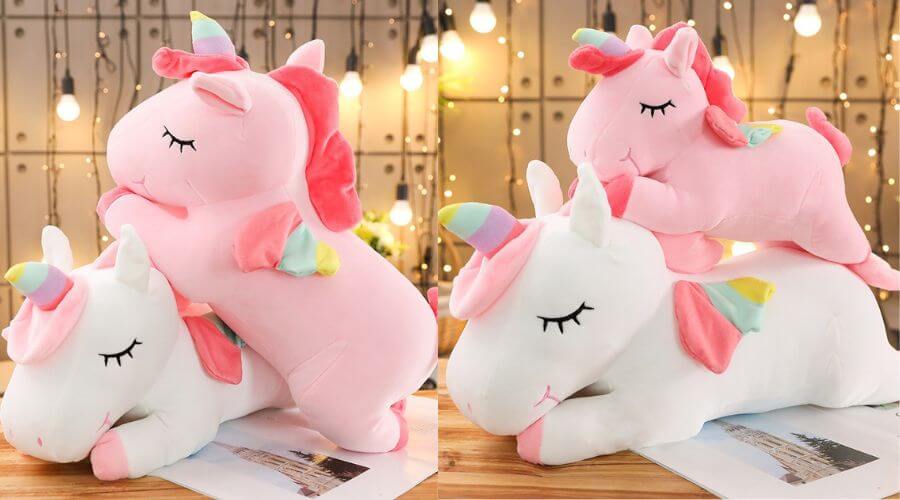 Does your girlfriend wish to always have a unicorn at her side? If so, she will adore this cuddly unicorn plush toy!
This plush toy is soft and cuddly, has gorgeous, vibrant colours, and would cheer up any space.
Giraffe Stuffed Animal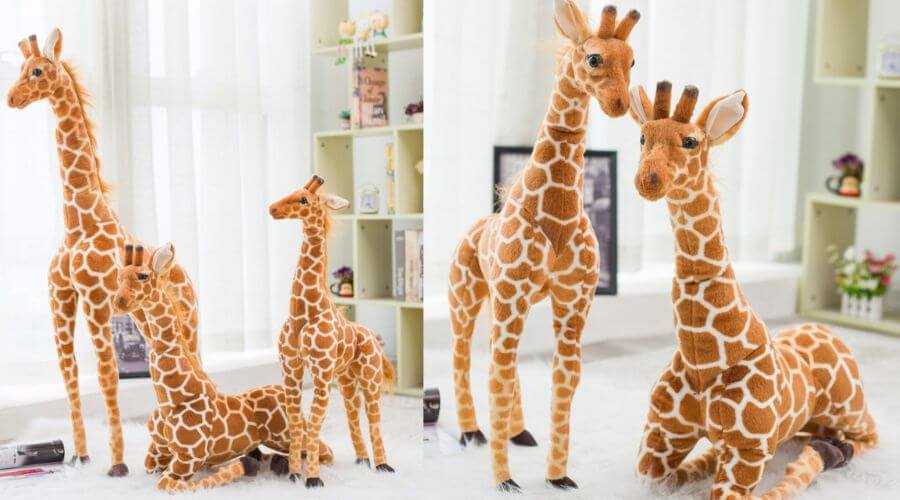 These days, bright hues and patterns are in style, and this adorable toy giraffe is no exception. This cuddly safari plush toy is available in gorgeous, vibrant hues with distinct spots, and it's guaranteed to liven up your girlfriend's bedroom or house.
It even has a sweet, gorgeous tail!
Kawaii Squirrel Stuffed Animal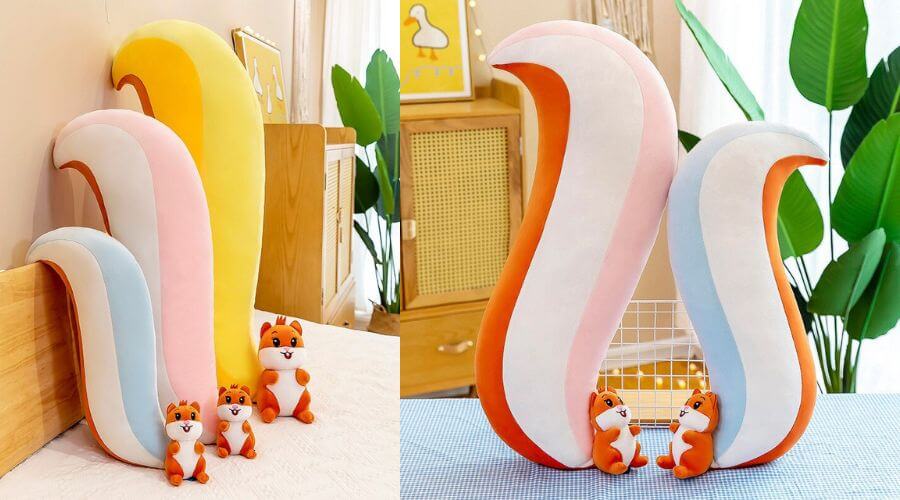 This Fluffy Squirrel is evidence that squirrels are adorable and perfect for cuddling. This cuddly plush animal has lovely brown fur and is composed of a material that feels like a cushion for cuddling.
If you're seeking a special present, this toy will make your sweetheart squeal with delight.
Alpaca Stuffed Animal

Want a Cuddly toy for a girlfriend? Look no further than this Alpaca if you're seeking the oddest stuffed animals for a bit of surprise!
This huggable animal will make your lady smile thanks to its distinctive appearance. It is the best present for an Alpaca fan.
Teddy Bear Plush Doll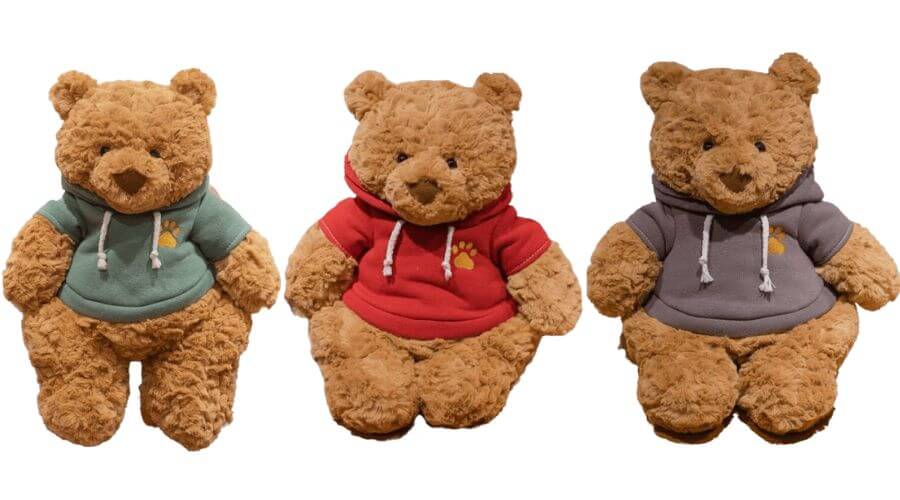 One of the most classic Soft toys for a girlfriend's birthday is and always will be a classic teddy. Playing with adorable small bears is always popular, but this Teddy takes things to the next level.
Your partner will undoubtedly feel special after receiving this adorably cute teddy bear. Additionally, it has colourful fur that would undoubtedly fit her personality well.
Chihuahua Stuffed Animal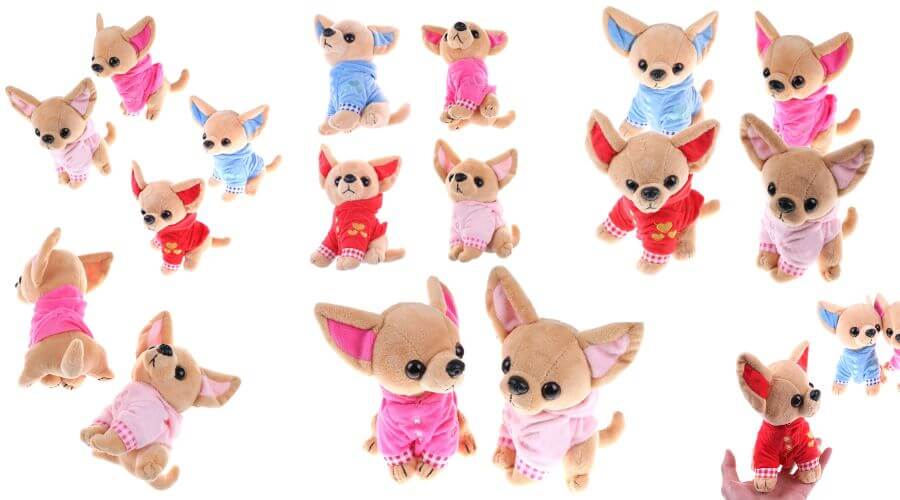 Prominent personality in a little puppy! Yes, it is the best gift you can give to a dog person. When guarding their closest pals, Chiouaouas may be as fierce as giant lions despite only being approximately 17 cm tall, which isn't the most critical measurement for a dog.
This Chiouaoua will quickly gain the affection of your lover with its warm peanut brown plush exterior, cute attached pink ribbon, and curious facial expressions. The realistic black eyes and the cute nose make its facial expressions as vivid as they can be, and its cute coat with buttons and
heart-shaped sewing lines will give the atmosphere a soft, romantic touch.

Is a Stuffed Animal a Good Gift For Girlfriend?
A stuffed animal gift is always a great idea for a partner, and for countless reasons, we chose two of the most obvious.
Read Also: Best Stuffed Animals For Cuddling
Putting a Smile On Their Face
Our partners are kind to us. They sometimes make excessive sacrifices or may go above and above to ensure our comfort and preferences. They may make fun of us, but they'll never make us feel uneasy. Our goal is to elicit the same response from them.
We may express our gratitude for even the tiniest acts of kindness they have performed for us by providing presents. Their grin will undoubtedly shine brightly in our world.

To Revive a Relationship
Naturally, relationships will always be different. Each relationship will go through a transformation and strengthen as a result of love, trust, and understanding. Without them, the romance in the relationship could fade.
Making our spouse feel unique is the goal. Our ability to shape our connection is similar to sculpting raw clay. Thus we need to spend some quality time with them. But we may recreate some of the earliest memories of our relationships by giving presents. This will ignite romance and provide people with a cause to cherish lifelong memories. So let's choose a sweet present, organize a candlelight meal, or do whatever makes us happy.