Nowadays, plush toys are available in a vast variety and therefore it is difficult to analyze the difference between a good and bad plush toy. Stuffed animals can develop sensory and social skills among your babies. For this reason, it is important to choose safer stuffed toys to protect your baby from being exposed to harmful materials.
Discover more Safer Plushies:
Why it is Important To Choose a Safer Plush Toy?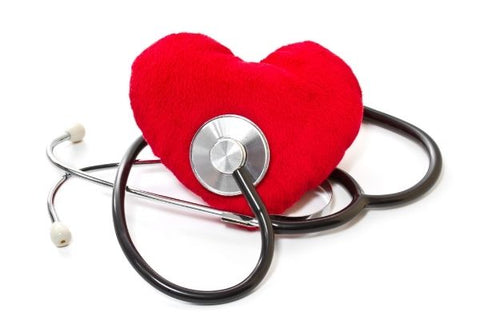 Plush toys are important for developing various skills among your babies but due to high competition in the marketplace, it may come with risks and frauds therefore, it is important to choose a safer plush toy for your baby. Choking is the biggest hazard for kids under 3 years because they put objects directly in their mouths. Any plush toy that has minor parts must not be included in your child's stuffed animal collection.
Here are some key points to consider before buying a safer plush toy:
It Must Be Washable: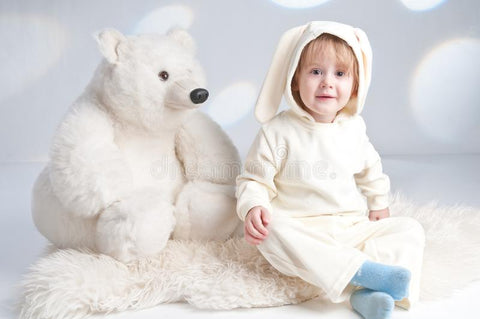 As kids spend most of their time cuddling and sleeping with their stuffed toys so it is important to clean them on regular basis. Therefore, read the washing instructions before buying any plush toys. Some toys are hand washable while others may be machine-washable. Both are acceptable in this regard. If a plush toy is not washable, it may collect germs and bacteria that may be unsafe for your kids. 
It Must Be Made Of Non-Toxic Materials:
The fabric of a plush toy is of profound importance. Researchers believe that a large number of suffocation and SIDS in babies occurred due to the wrong selection of stuffed animals. The fabric must be breathable and most importantly meet all the safety standards. Instead of choosing synthetics, you should go for a stuffed animal with organic cotton, wool, or hemp material.
Flame-resistant:
Another key point to remember here is that a plush toy must not be made of artificial fabrics, fillers, or treated with flame retardants because it may pose a serious risk of hormone disruption in your kids. Additionally, some fabrics catch fire easily and a small mistake can result in huge destruction therefore, make sure to choose a flame-resistant organic baby stuffed animal. 
Natural Dyes and Colors: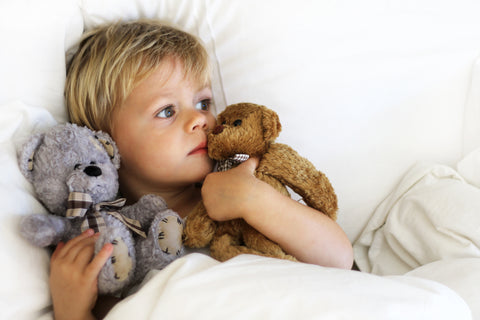 Another key factor before buying a plush toy is its color and dye. Search for brands that use natural and non-toxic dyes. Ideally, it is recommended to buy organic stuffed animals that use earth-based fabric dyes rather than petroleum-based dyes. These are not only fruitful for the environment but also for your baby. Some plush toys may also result in discoloration when exposed to any moisture and therefore it's important to look for colors before.
Suitable For Your Baby's Age:
Always look for age instructions before buying a plush toy. You can check the descriptions before buying them from any supplier. Some stuffed animals are huge, cannot be controlled by infants, and may result in injuries or hazards.
Here are some other instructions to follow when choosing the right organic baby stuffed animal:
Avoid such plush toys that contain small marbles, coins, balls, and games with balls because they are the biggest cause of choking among babies and can make it difficult to breathe.
Battery-operated plush toys must have a lid to secure battery cases. Batteries can bring negative consequences for your kids.
When choosing a plush toy for a baby make sure it does not contain any breakable parts. Moreover, it shall also not contain any sharp ends like eyes, wheels, buttons, and strings.
Ideal Specifications For a Safer Plush Toy: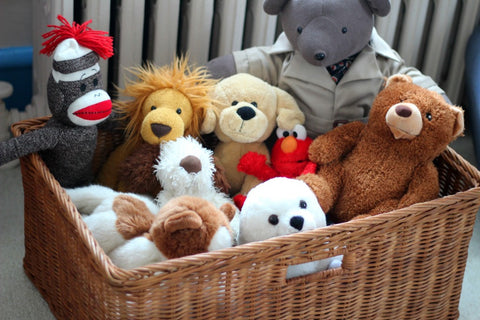 Ideally, a safer plush toy is washable and does not contain any choking material. Its fabric is soft and huggable. The most commonly used fabric is velvet with PP cotton filling. Moreover, it shall meet all the safety standards like flame-resistant, breathable, and even affordable.
Final Thoughts:
 A safer plush toy means a safer environment for your kids to play! If you are conscious about your child's health then the stuffed animal collection shall not be ignored and all the above-mentioned points shall be kept in mind before choosing a safer plush toy for your loved ones!