Teddy bear lovers, brace yourselves for you are in for a treat! Ready to enhance your teddy bear knowledge with 10 facts about teddy bears that will totally drop your jaw? Well if you are then you have come to the right place!
Here Are 10 Facts About Teddy Bears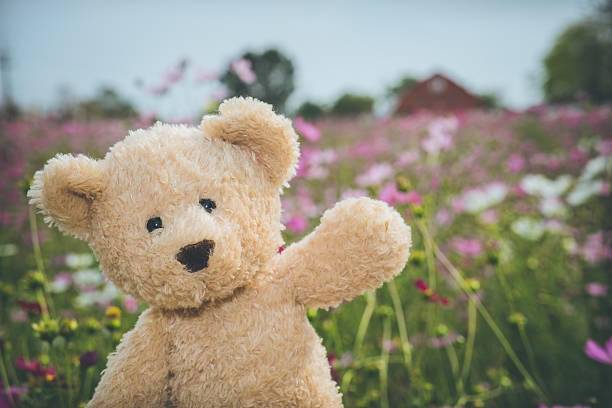 10: A Monumental Achievement
The United States is home to a colossal stitched teddy bear that captured the title of the largest in 2008. Named C.T.Dreams, symbolizing "Connect the Dreams," this towering 55-foot-4 creation resides at Exploration Place in Wichita, Kansas – a state famed for its flatness.
9: Winnie's Real-Life Inspiration
The beloved character Winnie the Pooh has roots in reality. During World War I, a Canadian soldier purchased a black bear cub from a hunter. This bear, named Winnipeg, became a cherished pet and mascot for the troop. Eventually finding a home at the London Zoological Gardens, she captured the heart of Christopher Robin Milne, inspiring him to name his own teddy bear after her.
8: Around the Globe and Beyond
In a remarkable feat, the teddy bear Magellan T. Bear embarked on a space adventure aboard Space Shuttle Discovery in 1995. Serving as the mission's "education specialist," this teddy bear originated as a project for a Colorado elementary school. Beyond space, the bear's exploits encompassed global travel, including a visit to the South Pole.
7: A Tribute to Tragedy
In the aftermath of the Titanic's tragic sinking in 1912, a touching gesture emerged from Steiff, the German toy company. Crafting 500 teddy bears in somber black with red-rimmed eyes, symbolized mourning for the ship's victims. These "mourning bears" have since become prized collector's items, commanding prices upwards of $20,000 at auctions.
6: An Unconventional Start
The beginning of the teddy bear tale takes an unexpected turn. Back in 1902, during a hunting expedition, a fellow companion of Theodore Roosevelt captured a bear. Intending for the President to take the shot, the bear was tied to a tree. But Roosevelt, when faced with the cub, refused to harm it, deeming it unsporting. This touching incident led to a Brooklyn shopkeeper coining the term "Teddy's Bears" for his stuffed animals. However, there's a bittersweet twist – Roosevelt instructed his companion to end the bear's suffering, and after Roosevelt's departure, the bear was sadly put down with a knife.
5: Diminutive Darlings
In the world of teddy bears, size isn't an obstacle. Crafted by South African "…" creator Cheryl Moss, the tiniest commercially available stitched teddy bear stands at a mere 0.29 inches. While her larger creations just surpass half an inch, these miniatures carry immense charm.
4: A Separate Evolution
The existence of stuffed bears owes gratitude to more than just Theodore Roosevelt. Margarete Steiff, a German toy maker, fashioned a stuffed bear in 1903 upon her nephew's request. Sparked by a zoo visit, her design included button eyes, stitched features, and movable limbs – a design not unlike the American bears that later surged in popularity.
3: Claw Machine Champion
Hailing from Japan, gamer Yuka Nakajima has established herself as the reigning global claw machine champion. These machines, known as UFO catchers, have yielded Nakajima over 3,500 teddy bears as trophies.
2: Hygiene Upgrade
The hygiene of teddy bears took a leap forward in 1954, thanks to Wendy Boston and Ken Williams, a husband-and-wife duo of toymakers. Their washable teddy bears, crafted in Wales, utilized nylon instead of traditional, harder-to-clean materials like mohair, wood wool, and kapok.
1: Timeless Comfort
Teddy bears have transcended generations, offering enduring comfort to people of all ages. With their timeless appeal, these cuddly companions have been a source of solace, joy, and cherished memories for countless individuals, creating a bond that withstands the test of time. Whether cradled in the arms of a child or gracing the shelves of collectors, teddy bears continue to weave their heartwarming magic through the years.
FAQ
Q: What's the oldest teddy?
A: The OG cuddler! The oldest teddy was born in 1904, practically a grandpa in teddy years.
Q: What's the smallest teddy?
A: Microbear alert! We're talking teeny-tiny, itty-bitty, fits-in-your-palm small.
Q: What's the biggest teddy?
A: Behold, the giant hug monster! The biggest teddy stands tall at 55 feet. Basketball players, take notes.
Q: What's the most expensive teddy?
A: Wallet alert! The priciest teddy ever fetched a whopping $200K at an auction.
Q: Where can I get top-quality teddy bears at an affordable price?
A: Score! Check out AlwaysPlushie.com for the best deals!