Stuffed animals and soft toys are like the holy grail when it comes to soothing babies. Why? Well… Stuffed animals make excellent playmates and provide consolation to small children who are dealing with difficult emotions. New parents may soon find themselves surrounded by a zoo of newborn plush animals in their house. However, this does not imply that you should give your infant any old toys. The greatest plush animals for newborns and toddlers are adorable, cuddly soft, and well-made to survive constant cuddling. Giving a baby a plush toy is always a great idea, but it can be confusing when it comes to choosing the safest one. You'll discover the greatest stuffed animals for newborns, infants, and toddlers here, whether you're searching for a baby shower gift or a first birthday present for a new mom. Read on to find the perfect cuddling buddy for the young one in your life, from basic teddy bears to knitted dolls and fuzzy pets.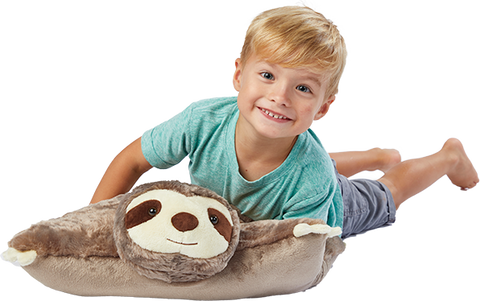 Best Stuffed Animals For Babies
Before we start talking about the best-stuffed animals for your baby, were have to highlight some important information that every parent should know before starting to buy stuffed animals for their baby
When is it OK for a baby to sleep with a stuffed animal?
Babies should not sleep in their cribs with plush animals until they are at least one year old. Soft things, such as plush toys, loose bedding, and pillows, should be kept out of a baby's sleep area, according to the American Academy of Pediatrics (AAP), to avoid the risk of overheating, suffocation, strangling, and Sudden Infant Death Syndrome (SIDS).
Choosing a Safe Stuffed Animal for Your Baby or Toddler
The greatest plush animals for newborns and toddlers are not only really cute but also extremely safe. When purchasing plush animals, keep the following toy safety issues in mind.
Look for loose pieces in toys: Plush toys with plastic eyes and lengthy strings or ribbons might be a choking hazard for little If at all possible, choose stuffed animals with stitched or heat-sealed eyes, and inspect the toy for any loose pieces before giving it to the baby. It's also crucial to inspect your children's toys on a regular basis for loose pieces or general wear and tear.
Invest in high-quality stuffed animals: Even the most vigorous toddler activities will be able to survive good quality stuffed animals. Look for toys that can be machine washed, and make sure the seams and edges are secure so the stuffing doesn't fall out during
Select appropriate plush animals for your child's age: Always check the brand's age requirements to make sure the item is appropriate for your child's stage of
Best Stuffed Animal For Baby To Sleep With
Here are 10 of the best-stuffed animal ideas for your kiddo: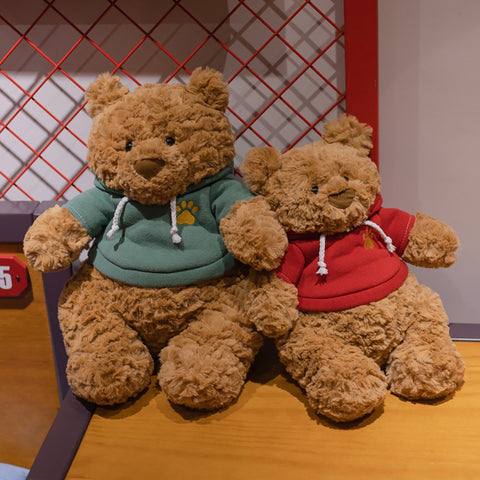 Of course, we had to start this list with an all-time classic, a teddy bear. with its contemporary look, vintage colors, and simplistic design. It's a terrific addition to any nursery because of its basic and traditional aesthetic, which comes in brown. A teddy bear is a gateway for your baby to experience what you've experienced as a baby yourself, and the fact that it is simple to look at and Olay with will only make it more enjoyable for your kiddo.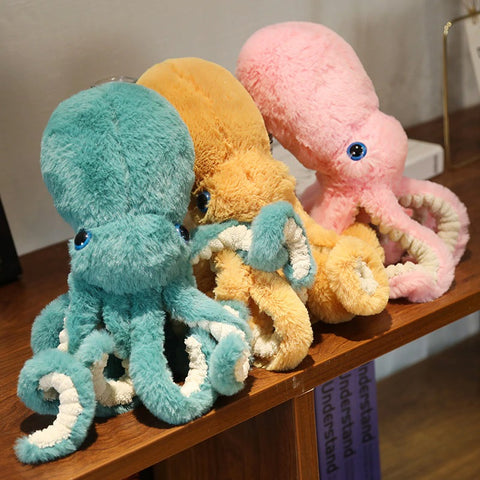 We can't get enough of this octopus. Its eight delicate tentacles are ideal for embraces from toddlers (or wrestling). These marine life plushies are recognized for their plush fabrics and charming patterns, and this cuddly octopus will receive a 10 out of tentacles rating in your home.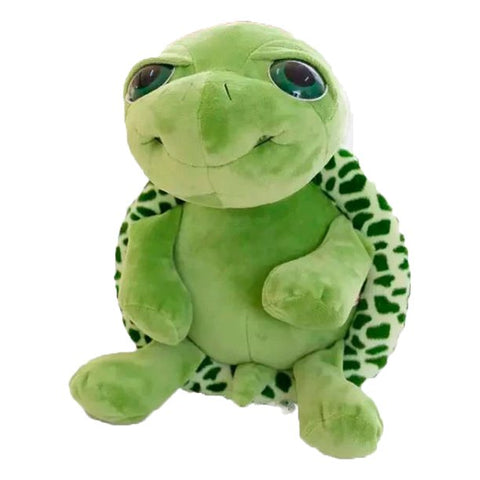 Every child requires the presence of a large sea turtle in their lives. A huge sea turtle is roughly the size of a grownup's hand, with excellent markings and lifelike features. They're constructed from high-quality soft polyester with excellent care. It's a lot of fun to play with this sea turtle. Kids may snuggle up to him during storytime, and he can keep their beds safe during the day. He's a lovely color and a cuddlier version of the real thing! While he may not live as long as sea turtles do, he is unquestionably hardy.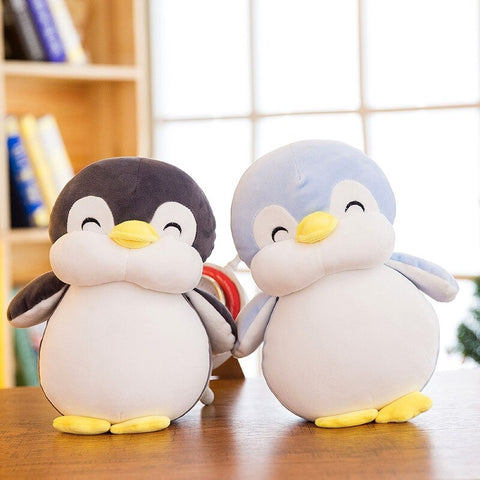 Little ones don't like it when they're chilly. This relaxing stuffed companion will help any chilly child warm up again in a rush whether you reside in a location that is due for cooler weather or if your toddler has caught a cold. This penguin will provide the necessary warmth and companionship for your kiddo.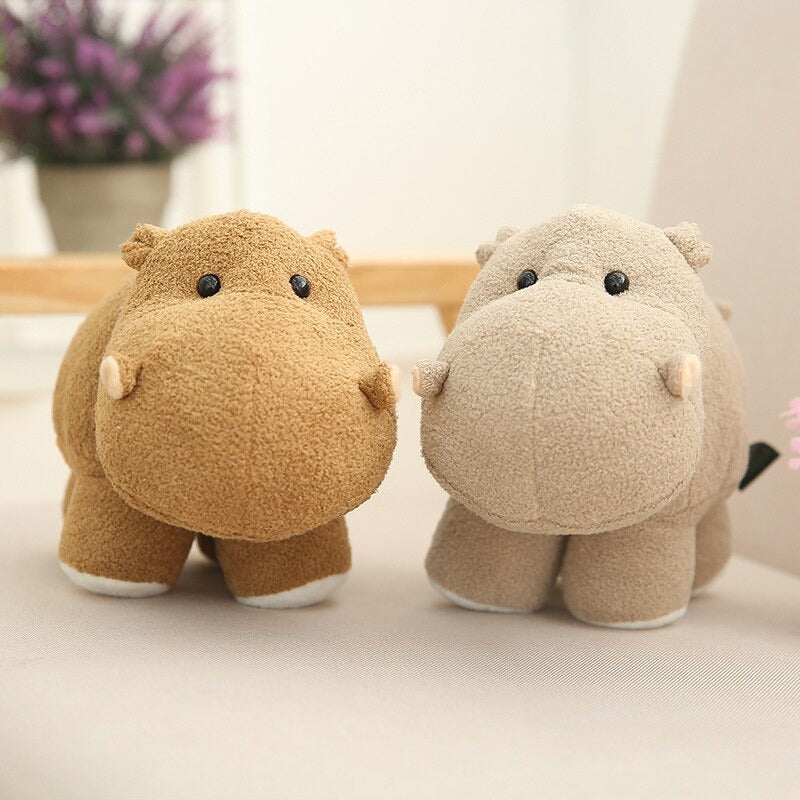 A traditional stuffed animal can't be topped, which is why we like this cuddly hippo. This adorable teddy bear features embroidered decorations and a quilted tummy for tactile play. This plush toy is also machine washable because having a baby can be a dirty business. It is 35cm tall which happens to be just the right size for your baby to cuddle with!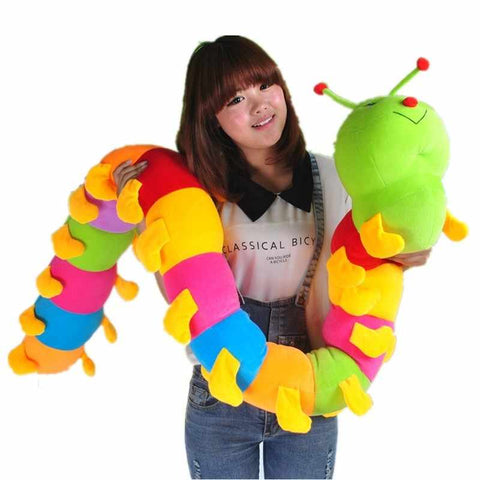 we have created a fantastic caterpillar plush toy. This creative toy has a squeaker, crinkly fabric, and a rattle in each part for the baby to enjoy. As if that weren't enough, the vibrant colors and various textiles provide tactile and sensory stimulation. And the exuberant colors will open your kid's mind to the possibilities of the visual experience.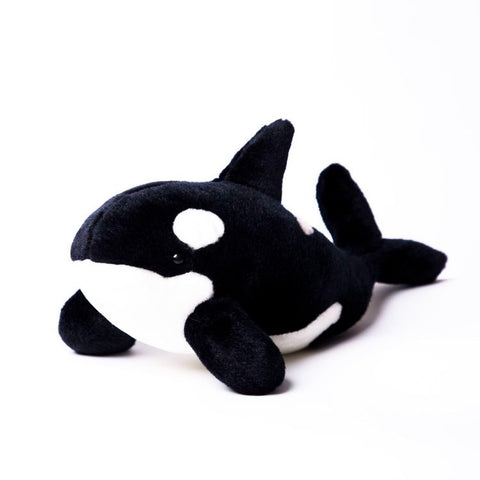 The greatest plush animals for babies are long-lasting. Take this orca toy, for example. The knit doll is manufactured from organic cotton yarn, making it environmentally friendly, biodegradable, and simple to maintain. This is a toy that your child will cherish for a long time.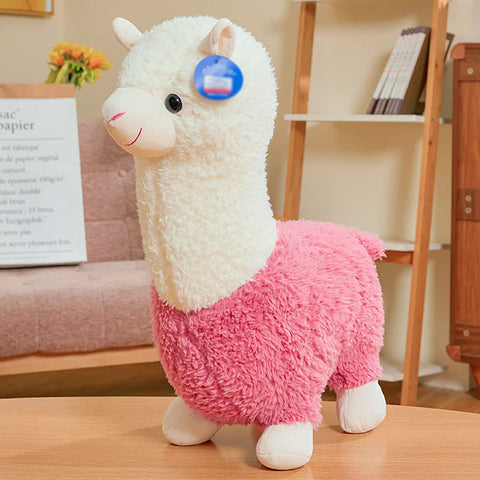 Are you looking for plush animal toys that your child may take with him or her everywhere he or she goes? This adorable llama is just the right size for young hands to grasp. A strokable fluffy mane and tail accompany the ultra-soft fabric. The llama also has weighted feet, so when your kid gets bored of carrying it around, it will stand up.
Chimpanzee Stuffed Animal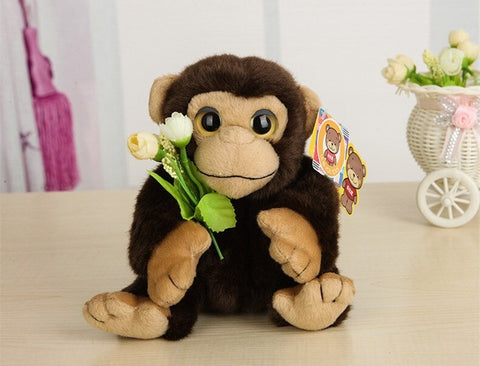 Well, the look of this plushie might be a bit daring for your child, but once they get to know this small and fabulous buddy, they will be best friends for life! It's fluffy, cuddly, and safe to play with, and for sure your little boy or girl will discover unlimited ways to have fun with their new monkey plushie.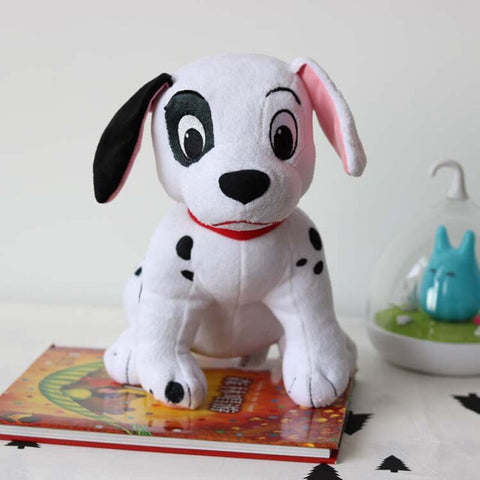 What better way to teach your kid about the virtue of friendship than giving them a cute dog stuffed animal, this doggo is brilliantly designed to make your kiddo feel at ease and is machine washable, so worry not about the mess and let your loved baby explore the wonders of companionship.
Best Organic Stuffed Animals For Babies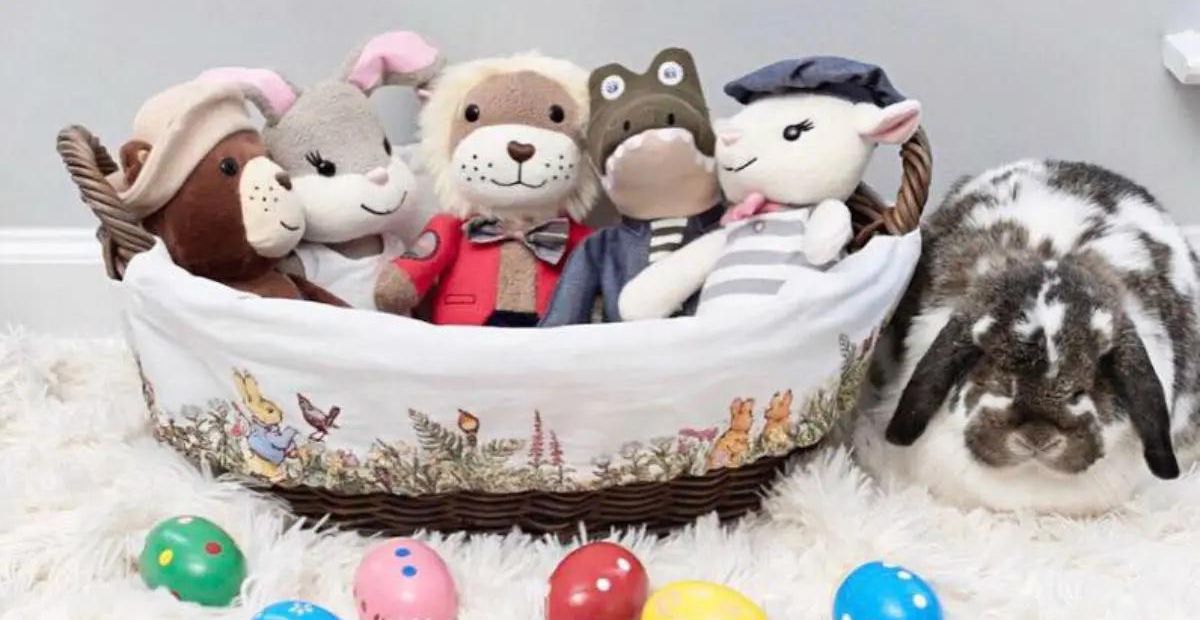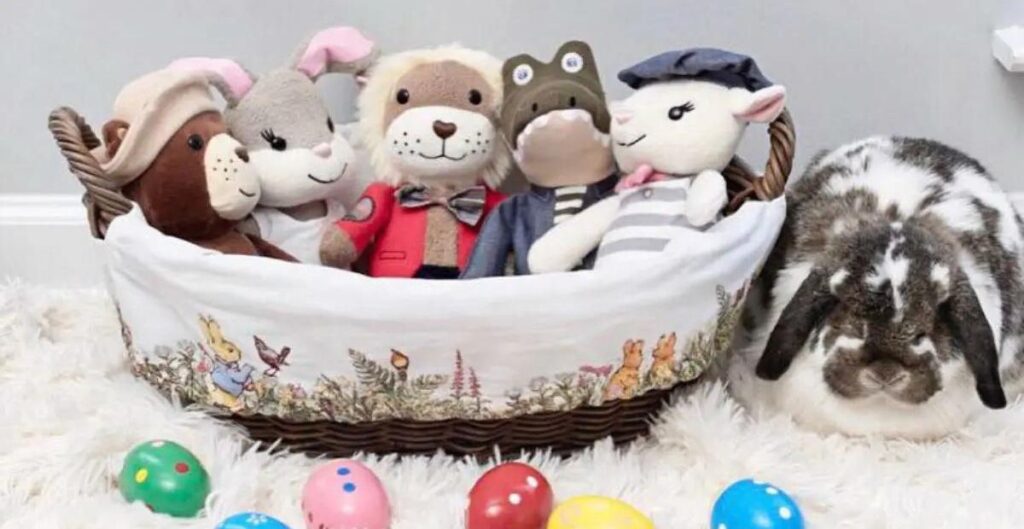 While we suggested to you the 10 best baby stuffed animals, let's take a look into how to actually choose a stuffed animal that is safe for your kiddo… Many plush animals contain hormone-disrupting substances, which should be avoided. When I learned that imported toys from China might contain flame retardants and harmful levels of heavy metals, I started looking for organic stuffed animals. Teddy bears, dolls, and other plush animals have been found to be dangerous to children. In this article, I'll explain why stuffed animals are hazardous and show you how to replace unhealthy teddy bears and plastic dolls with eco-friendly, organic alternatives.
How can you determine whether the plush animal your child has is safe?
Here's what you should stay away from.
When older toys were made, there were fewer rules in place than there are now (safety standards for chemical use are more restrictive now). Heavy metals (antimony has been discovered in eye beads in older stuffed animals) or potentially prohibited flame retardants that are no longer authorized to be utilized owing to cancer concerns are likely to be
Environmental statements may be deceptive. Stuffed animals made of maize or "bio stuffing" are frequently non-organic and may contain pesticide residue. Organic cotton stuffed animals are frequently filled with synthetic polyester stuffing. This means that your youngster is inhaling plastic and microplastic fibers from your organic stuffed
Toys created in China are subject to quality control Heavy metals such as lead, as well as harmful flame retardant compounds, may be present.
Synthetic fibers are frequently treated When harmful substances come into touch with your child's skin, they immediately penetrate into his or her bloodstream. Synthetic fibers are linked to cancer and hormonal imbalances.
Synthetic fibers also shed microplastics, which pollute our environment by entering our lungs, living in our dust, and entering our rivers.