It's crucial to know the best fabric for plushies whether you want to buy a stuffed animal or make one for a loved one.
Cotton makes for the strongest, most hygienic, and softest material for stuffed animals, but it's not always the best fabric for soft toys. A wonderful choice if you're seeking something gentler is faux fur or Minky.
Although cotton is the ideal fabric to use for a stuffed animal, you might want to take some other options into account based on how the animal will be used, who it will be used for, and the effects you want to achieve.
For instance, a bear that will be shown needs a material that is more robust and long-lasting, whereas a stuffed animal designed for a youngster could need something soft and cuddly.
In this article, we will present you with the 10 best fabrics for stuffed animals, with the pros and cons of each one. well also give some tips to consider before purchasing a fabric and finally we will try to answer the most frequently asked questions in our FAQ section.
Read More: Stuffed Animal Storage Ideas
10 Best Fabrics For Soft Toys
Faux Suede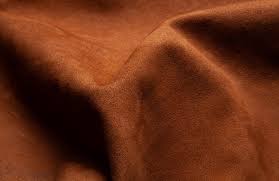 One of the most charming fabrics For Plushie and Soft Toys is Faux suede. If you want a stuffed animal that is plush but not overly fluffy, faux suede is ideal. But, you should be aware that "fake" suede works just as well for plush toys as real suede does because real suede is technically leather.
Moreover, faux suede isn't very elastic, making it difficult to work with, especially if you're a newbie. Yet we have to admit that being able to create cuddly toys out of imitation suede is worth it!
Although faux suede isn't frequently used by crafters, it makes a terrific fabric for stuffed animals because it's durable and simple to work with.
The sort of stuffed animal you want to make with it and your intentions will determine how to utilize the faux suede; making one for a kid to play with might not be the greatest use.
Polyester microfiber is woven into a thin, incredibly durable, yet velvety fabric to create faux suede. The fabric is significantly more durable than suede due to its polyester and plastic content.
Interlock Knit Fabric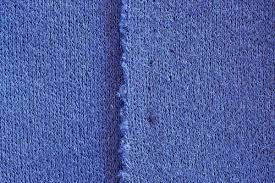 When two needles are used instead of one, a double-knit fabric called interlock knit is produced. This is sometimes referred to as a double-knit structure; it is comparable to a jersey knit except that the cloth has the same appearance on both the front and the back.
As interlock knit is a sort of construction, other types of fabric can be used, with cotton or polyester being the most common.
The great softness, absorbency, and firmness of interlock knit textiles can be both a plus and a disadvantage when used for stuffed animals.
The fabric's strong yet supple texture is ideal for making soft, cuddly creatures, but because it is so absorbent, it retains a lot of water and requires more time to dry after washing.
Because interlock knit fabric is two-sided, you may use less fabric and don't have to worry as much about cutting the design precisely while making stuffed animals.
Fleece
one best fabric for soft toys is fleece,  In all honesty, one of the coziest and softest textiles available. That's how it feels, like snuggling up to a gentle cloud!
The best feature, though, is that fleece is perfect for stuffed animals. It is cozy and warm, so your plushies will always be warm. Also, because there are so many different colors and patterns to choose from, you can create a wide range of unique and endearing stuffed animals.
And if you're worried because you're new at sewing, don't be! Dealing with fleece is really easy. It is adaptable, tolerant, and great for beginners. You'll pick up the art of making plushies very quickly.
So let's talk about durability. Fleece isn't a slouch in that department, either. Because of its resilience and longevity, your plushies can withstand all the roughhousing and cuddles they can get. And if they do become dirty, don't worry. Plush toys made of fleece may be machine washed, so they will always be clean and odor-free.
Like many of the other materials on this list, fleece exudes a certain coziness and warmth. While wool from sheep may come to mind first, the majority of fleece fabrics available today are really manufactured of polyester.
Yet, if you're working on a project that calls for both durability and softness, this can potentially work to your advantage.
Although fleece comes in a wide range of colors and densities, it is often excellent for crafting blankets, cushions, and soft toys.
Making cuddly soft toys is a great use for fleece because it's simple to work with and has a little give.
Loopback Jersey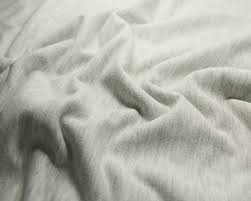 Because Loopback Jersey is such a plush and cozy material, it's ideal for stuffed animals. On one side of the cloth are loops, and on the other are fluffy mounds of yarn.
This material is smooth and comfortable, much like French Terry and sweatshirt fabric.
The stretchiness of the loopback jersey, which can make it a little more difficult to utilize, is one disadvantage. Yet, this just implies that the cloth can keep its shape while both sewing and washing.
Although loopback jersey is available in a wide range of colors, you might discover that it costs a little more than the other textiles on our list.
Polyester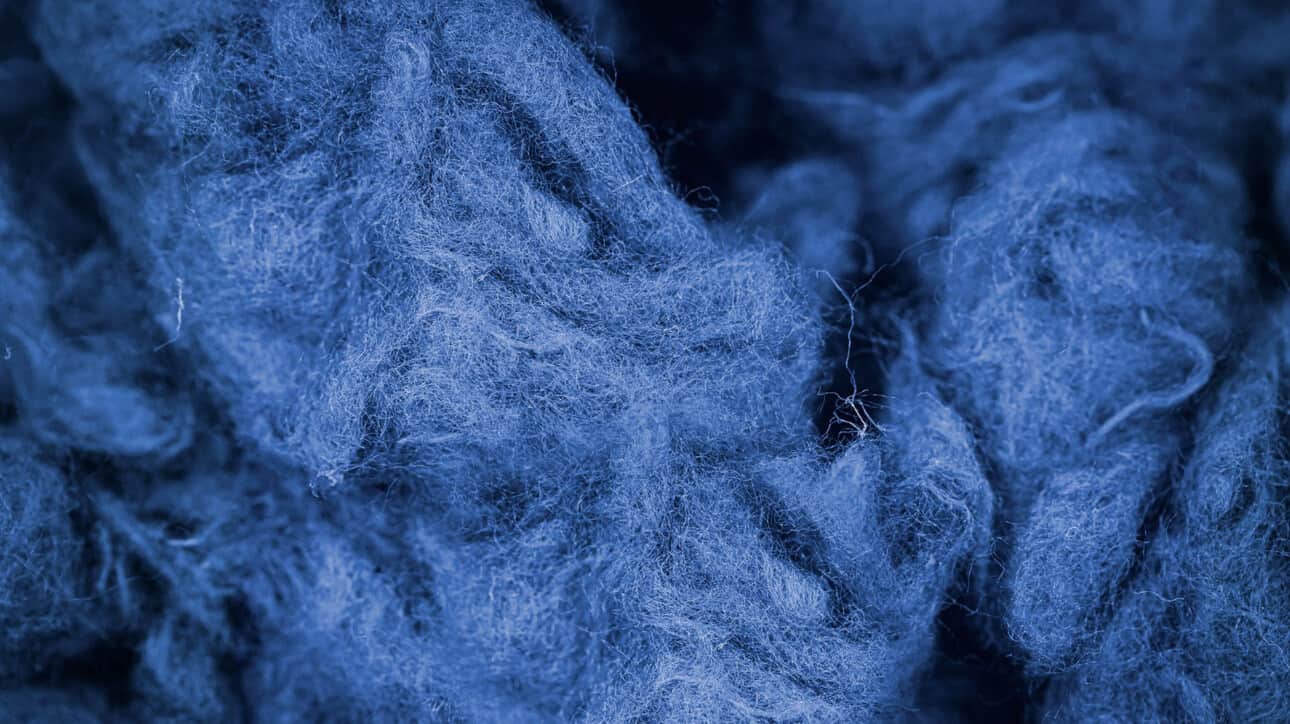 Polyester is a terrific fabric for stuffed animals even though it's better suited for stuffing. Because of its excellent color retention, you may anticipate that your plush animal will maintain its vibrancy over time. The fibers repel stains.
Blends of polyester are available, so no two fabrics will look or feel the same.
Felt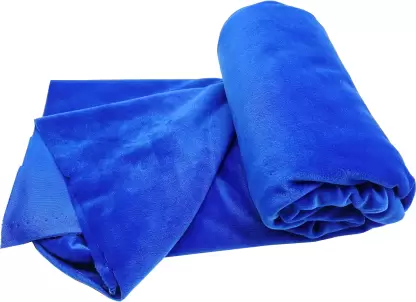 Since felt is one of the most adaptable materials, it seems natural that it is our top choice for plushies. You don't need to be a master seamstress to work with it because it is very light and has no grain. If you're not very confident with a sewing machine, it is the greatest option for hand-sewn plushie projects because of its versatility in detail.
The only drawback is that because it doesn't extend, it can be harsh when you make mistakes. Also, the stuffed animal won't appear to be as "fluffy."
Cotton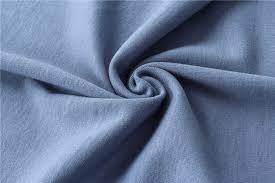 Although cotton used to be a common material for stuffed animals, it is no longer used as frequently, primarily because it isn't as soft and cuddly. To prevent the seams from puckering if you want to work with this kind of cloth, a lot of stuffing will be required.
You don't have to use cotton alone, as this advice can attest. Many businesses today choose to utilize this fabric as a decorative addition in their plush toys.
It is a fantastic fabric for beginning sewers because it is simple to work with and moves very little when stitched (except on the bias).
Cotton is a woven fabric, making it sturdy, long-lasting, and ideal for stuffed animals.
Despite its durability, cotton is also incredibly versatile since it comes in a variety of weaves, including polycotton, which is lighter and thinner to use, cotton drill, which is heavier and thicker, and quilting cotton, which is medium-weight and medium-thick.
The availability of cotton in a range of designs and colors is another advantage when using it to make stuffed animals.
As a result, you can probably find something to fit any animal you want to design. Yet even after washing, the patterns maintain their sharpness and vibrancy for a very long time.
Flannel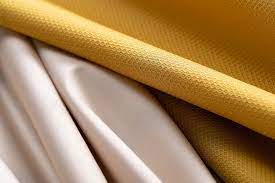 Although it doesn't stretch much, flannel is more forgiving than cotton. This sort of fabric comes in a wide variety of shapes and patterns and is created from natural polyester blends.
Flannel is not the most resilient fabric for plushies because it frays readily and will pill over time, which is a drawback.
Another woven fabric is flannel, which is typically made of cotton or wool. This material has a slightly softer feel than other cotton varieties and has a structure and texture similar to brushed cotton.
This fabric is thick, warm, and has a slightly fuzzy texture thanks to a process called napping.
Flannel is an excellent fabric choice for making stuffed animals and other soft toys since it is robust yet soft.
Brushed cotton is a wonderful substitute for flannel if you're searching for a comparable look that's not quite as thick.
Minky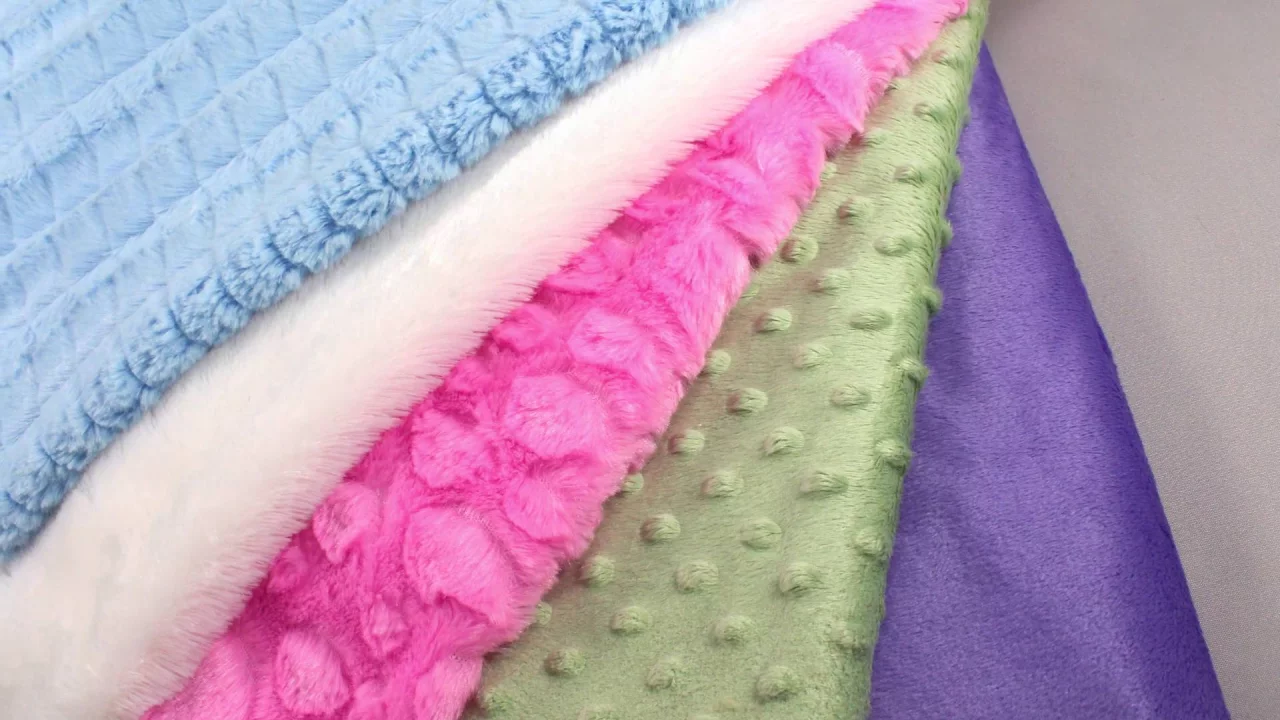 Minky fabric for plushies, which is incredibly silky but nevertheless flexible and structured, is used to make the majority of stuffed animals currently on the market. Even as a novice, you can make gorgeously rounded stuffed animals with this adaptable material.
Nonetheless, minky can be pricey, and the variety of colors and prints may be restricted. This particular cloth type also has a "right" side, so you would need to sew against the grain.
Minky is a kind of polyester fabric that is extensively used for manufacturing cozy blankets, stuffed animals, and soft toys.
While looking for fabric for your stuffed animal project, you can find a variety of weights and pile heights of microfiber fabric manufactured from polyester that has been knitted into different weights.
The fabric's cozy softness makes it a perfect choice for making soft toys. But, Minky does have certain drawbacks, such as the fabric's tendency to stretch, which makes it challenging to work with, particularly for beginners.
Faux Fur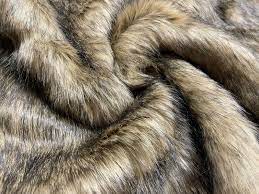 While making stuffed animals, faux fur may be both expensive and challenging to deal with, especially if you're just starting out. A stuffed animal made entirely of faux fur is also uncommon; typically, it is used for accents, like long hair.
In order to deal with faux fur, you must only cut and sew through the back to prevent fur from being wasted.
SOME FACTORS TO KEEP IN MIND BEFORE BUYING FABRIC 
Durability
It goes without saying that tightly woven textiles will last longer, thus choosing this kind of fabric for your craft plushies will ensure higher quality. Playing with a broken toy is not amusing for kids or adults.
Price Level
It still all comes down to what price range you are comfortable with. Do you feel comfortable spending a lot of money on your homemade plushie because it will function as an emotional keepsake? Or do you prefer to spend your hard-earned money elsewhere and choose the most cost-effective option?
It is ultimately up to you which route you take. After all, there are lots of extremely affordable yet strong textiles available!
is it Easy To Clean? 
Of course, you can't expect the toy to be as high-quality as it was on the day you built it. Or perhaps you want to make sure the toys are hypoallergenic and washable before giving them to young children. [1]
It is preferable to choose fabrics made of natural materials because they are all easily clean of stains and dirt.
Type of Fabric
You are ultimately in charge of selecting the cloth. Do you desire a structured yet supple item? How about the final squishiness and texture?
Adjustability & Personalization
The freedom and customizability of making your own plushie from scratch are its finest features. Get imaginative while choosing the fabric, adding accents, and including extras like safety eyes and noses! Although creating toys from scratch can take some time, the results are impressive.
Softness
Plush toys ought to be soft and floppy. Ask the local fabric store for several swatches before you decide to choose a particular fabric type so you can get a sense of how it feels and has different textures.
We strongly advise choosing fleece or minky only for the softness!
FAQs
What kind of Fabric is Used For Stuffed Animals?
Choosing the right fabric is essential for maximizing snuggleability. Opt for materials that are fluffy and soft, such as fleece, Minky, or faux fur, to avoid giving your stuffed animals the impression that they are wearing sandpaper pajamas.
What Materials Do You Need To Make a Stuffed Animal?
You'll need fabric (obviously), filling, thread, and a needle to construct a stuffed animal. But don't forget the most vital component—imagination! Allow your imagination to go wild and create something totally original.
What is The best felt to use for plushies?
The kind of felt that won't pill or shed after a few hugs is the finest choice when it comes to felt. Seek for wool or acrylic blends of superior quality to avoid giving your plushies a choppy haircut.
What Type of Fleece is Best For Stuffed Animals?
Use a medium-weight fleece for your stuffed animals to give them a pleasant, velvety texture without making them bulky. A little additional flair can be added to your works by mixing and matching colors and patterns.
Is Felt Good For Making Plushies?
Felt is a great material to use when constructing soft toys. It has a wide range of colors and textures and is simple to work with. Be sure you only utilize top-notch felt that won't fray or rip over time.
Can We Use Any Fabric For Plushie?
Although you may theoretically make a plushie out of any fabric, not all fabrics are made equal. Avoid using materials like burlap or canvas that are rough or rigid since they will make your stuffed animals feel more like sandbags than cozy companions. I promise that your future plushie owners will appreciate it.