Aaah, stuffed animals, we all have one we love, but have you ever stopped to ask the question why? Why do stuffed animals make us feel so good and what is the science behind that? And what are the best-stuffed animals for anxiety, well, all you need to do is to sit back and relax as we lay down all the information that can be played down in one article, and hopefully by the end of this, you'll feel a bit more grateful next time when you hug your beloved teddy! And without further ado, let's dive right into it!
        If Your Looking For Stuffed Animals For Anxiety Visit Our Store:
Best Stuffed Animals For Anxiety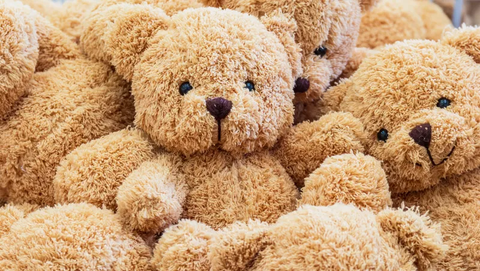 Before we start recommending actual stuffed animals, let us first clarify some pieces of information, for keeping them in mind would make sense for what's coming.
Stuffed animals provide us with several reasons to smile. They're not only adorable, but they can also help alleviate anxiety symptoms. Because stuffed animals are soft and fuzzy, they provide the right texture and thickness for a warm hug.
Because plush toys are so appealing and cuddly, it's natural to want to cuddle one. Our bodies release pleasant chemicals that increase our emotions when we embrace them. Our childhood memories are frequently triggered by tactile contact with these soft pals.
These might be enjoyable and make us grin. They might also be memories of moments when we were terrified and needed to cling to anything.
In any case, this is a positive development. While smiling is usually a good thing, when it's the latter, we're reminded of how far we've come. Our plush animals bear testimony to our fortitude and serve as reminders when we're feeling down.
Hugs are known to cause the hormone oxytocin to be released. Because it is released during physical closeness, this bodily chemical is affectionately known as the "cuddle hormone." Anxiety causes people to retreat slightly, especially if it is social anxiety or social phobia.
Read Also: Cute stuffed animal names
Best Stuffed Animals For Adults With Anxiety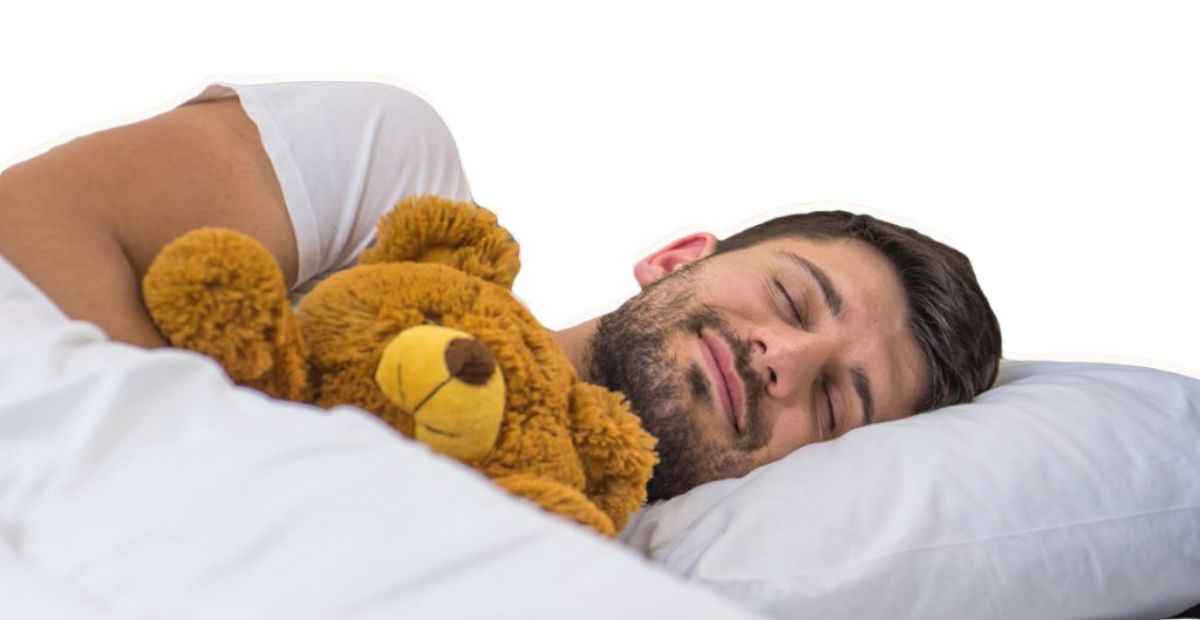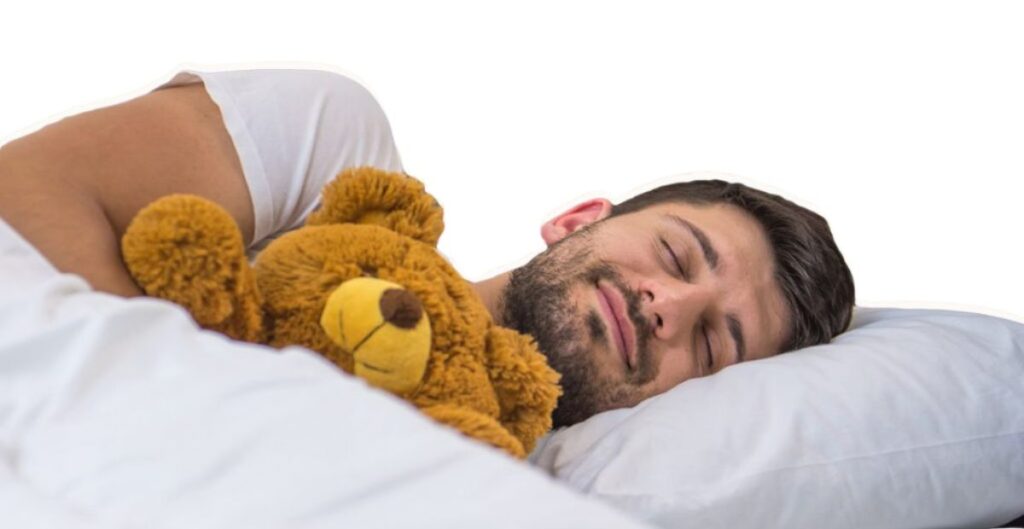 Some individuals believe that having a stuffed animal as an adult is strange. That isn't the case if the item is specifically meant to relieve anxiety. Special stuffed toys are now available with several therapeutic benefits.
The tactile stimulus provided by the material's touch and feel is the most prevalent of these. Weighted plush animals provide another source of comfort. When placed close to us, they have lightweights inside the stuffing that provide sensitive pressure.
Aromatherapy is also used in some higher-end items to help individuals feel less tense and calmer. These scents are claimed to help you sleep better and lower your cortisol levels.
Well, when it comes to hugs, then there are lots of benefits that adults can take away. Hugs are known to cause the hormone oxytocin to be released. Because it is released during physical intimacy, this body chemical is affectionately known as the "cuddle hormone." Anxiety causes people to retreat slightly, especially if it is social anxiety or social phobia.
Because loneliness and a lack of emotional support aggravate anxious thoughts, being alone creates a vicious cycle. It seems sensible to investigate alternate sources of oxytocin release until treatment begins to show results in your social behavior.
A huggable plush animal can help you get through difficult moments by providing you with the comfort of contact.
It can be anything you please, whether is it a cartoon character you used to love as a child or your favorite animal, but the most famous one is a teddy bear.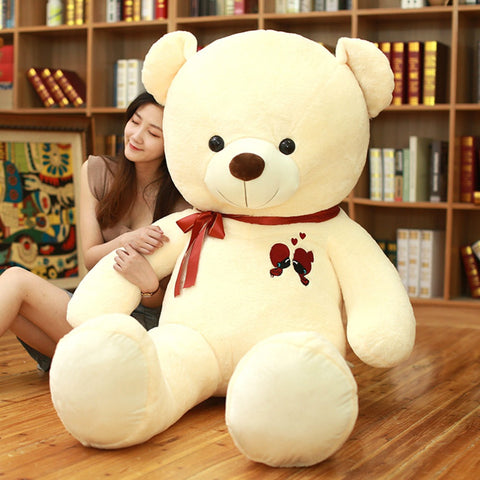 Did you know that 44% percent of adults have kept their childhood teddies, and up to 34% of adults still sleep with a soft toy every night? Teddy bears offer emotional support, and a sense of security, and can help to alleviate unpleasant emotions like loneliness and anxiety. Having a soft toy to snuggle with as an adult, is a natural part of many nighttime routines, and there is a demonstrated correlation between this emotional comfort and feeling peaceful and well-rested in the morning. Sleep and stress do not mix well, according to the research, so if you're having trouble sleeping, it might be time to call in a bear!
Stuffed Animal From Childhood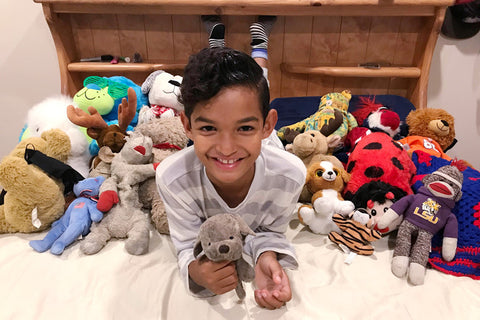 Isn't it good to forget about grownup concerns for a moment and rediscover the joy of childhood? We used to love giving our stuffed animals names and creating a full identity for them in our heads. Stuffed animals have a lot of personalities, and a youngster may bring it out by playing with one. The animal assists in the stimulation and development of creativity.
Every year, millions of plushies are purchased as presents or to remember significant events or occasions. Stuffed animals are really important. And more adults are reconnecting with their childhood friends as plushies again because they see the vitality and importance of that for them as grownups.
Your Favorite Cartoon Character As a Kid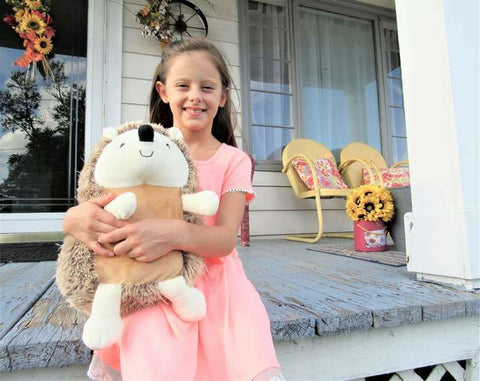 In life, we encounter a lot of new and terrifying circumstances that might cause anxiety or anxiety in all of us – a new job interview, moving to another city, having to deal with a person you don't agree with…the new challenges in life than adults and especially young adults face may be stressful and threatening, and it's critical to keep a sense of calmness and control over the self in such situations, and here is where the comfort of an old friend comes in handy.
Having your fav cartoon or anime character as a plushie in your bed or your car can bring about certain memories that can soothe you, as they play.
As previously said, having a cuddly companion may provide a sense of security and warmth, which is excellent practice for developing coping techniques. These fears might be experienced on the first day in a new city or a new job, when relocating, meeting new people, and so on. In all of these instances, a childhood friend comes in handy! Finally, and perhaps most crucially, we consider plushie ownership to be a kind of self-care. It's like having a gigantic stress ball, someone who knows what we're going through and is constantly there for us. They really are Anxiety stuffed animals for adults that do actually work in marvelous ways.
Choosing a Stuffed Animal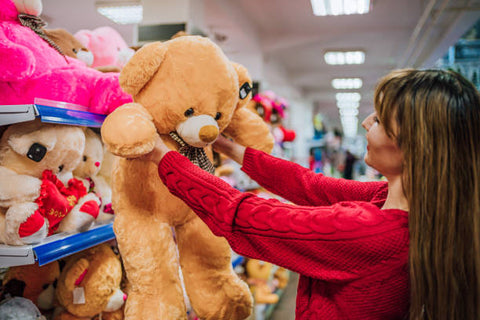 When selecting stuffed animals, keep the following characteristics in mind.
Fabric and filling: Make sure the stuffed animal you pick is made of high-quality, fluffy, skin-friendly
Versatility: Choose a plush animal that can be used as a hug pillow, a sleeping pillow, a backrest, or a sitting cushion to satisfy your diverse
Design: Make sure the fuzzy companion has a nice and realistic expression, a distinct form, and lifelike
Ease of cleaning: The plush animal you pick should be machine or hand washed to keep it clean and germ-free.
Emotional Support Stuffed Animal For Adults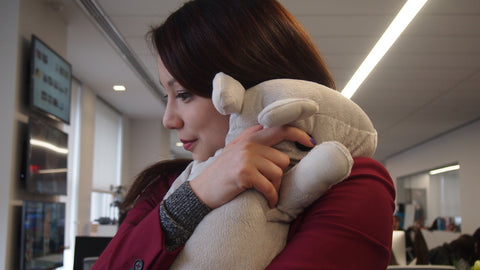 It's certainly no surprise that grownups utilize stuffed animals in the same manner that toddlers do; they provide comfort during times of transition. These are known as "comfort items" or "transitional objects," and they may make us feel more secure as we transition from one period of life to the next. When things are changing, having a sense of stability might help us negotiate change more successfully.
Furthermore, stuffed animals can be very handy when it comes to helping us cope with loneliness. Because sometimes even when we're surrounded by others, the contemporary environment may feel lonely and alienating to grownups. Indeed, there is evidence that as the internet connects us more and more, we are becoming increasingly lonely. Human beings are social animals that suffer when they are alone. While plushies can not be compared to actual human relationships, they still have an incredible ability to tap into the parts of our minds that resonate with human relationships by alleviating emotions of loneliness and alienation.
Stuffed animals are proven to improve the mental health of their owners. Although live animals have gained popularity as therapeutic aid, did you know that plush animals may benefit in many of the same ways? Stuffed animals helped individuals with disordered attachment patterns develop stable relationships and even mend disrupted attachment connections, according to one research. people are more likely to have a well-rounded life if they succeed in their emotional bonds. Stuffed animals are "… advised in psychotherapy and for persons suffering from PTSD, bipolar, and other mental disorders," according to Dr. Aniko Dunn. What a wonderful present!
When t comes to grieving, Stuffed animals may symbolize a link to a departed loved one, guiding us through the mourning process and alleviating the sense of loss that comes with the loss of someone close to us. In reality, Memory Bears, plush teddy bears stitched with the attire of a dead friend or family member, may be ordered to help you reconnect with those memories. You may cry with a plush animal without fear of being judged, and they provide a continual source of consolation.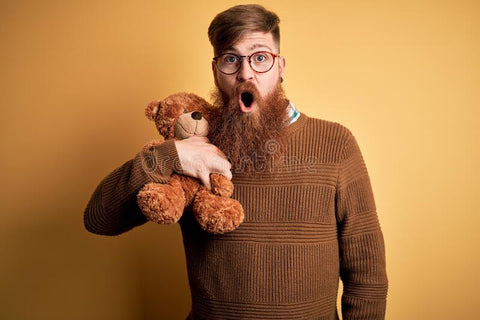 All in all, a weighted stuffed animal or a teddy bear, or a cartoon character can have an immeasurable amount of impact on us as adults, we all deserve a Weighted Plush for anxiety, and we should all get one to help us cope. Thank you for reading.